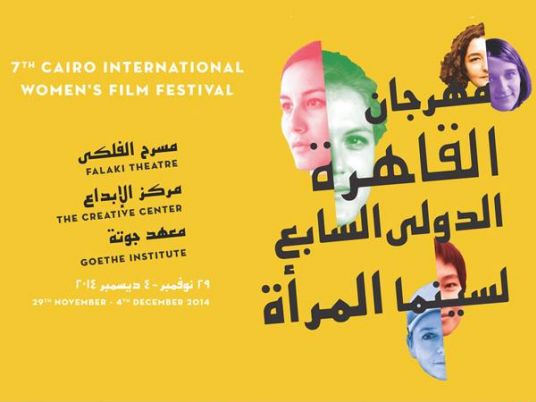 The Cairo International Women's Film Festival has unveiled a solid lineup with an accent on intriguing perspective of female directors on divergent issues of our time. The festival's seventh edition is set to open its doors to audience from 29 November until 4 December featuring a compelling mixture of 60 movies from 40 different countries.
Lebanon, Palestine, Algeria, France, Cuba, Spain, the Netherlands, Denmark, Portugal, Germany, Singapore, Russia, and Czech Republic are among the participant countries whose movies will be screened in the Creativity Centre at the Cairo Opera House, the Falaki Theatre at the American University of Cairo old campus and in the Goethe-Institute.
"Despite the fact that the festival promotes solely women's perspectives on a broad diversity of topics, their movies don't necessarily address women-related concerns," filmmaker and CIWFF founder Amal Ramsis explained to Egypt Independent.
CIWFF, the first of its kind in the Arab Region, is not merely aiming to provide a venue for distinctive, artistic creations, but also a platform for fruitful discussions between directors and audience.
Twenty international filmmakers will take part in audience engagements after their own film screenings. All films are for free of charge and subtitled into Arabic and English in an effort to reach out to various segments of society.
Some of the films being showcased are "To Singapore, with Love" (Singapore) by Kim Tang Pin Pin, "My Love Awaits me by the Sea" (Palestine/Jordan/Qatar) by Mais Darwaza, "Birds of September" (Lebanon) by Sarah Francis, "The Trace of the Butterfly" (Egypt) by Amal Ramsis.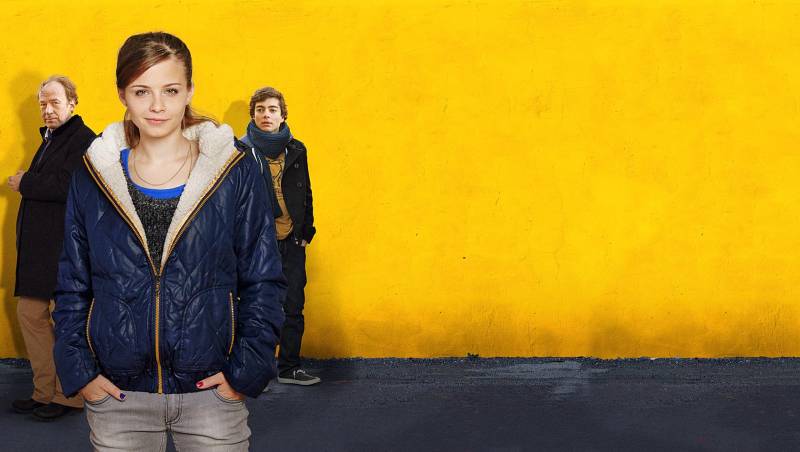 A movie poster for the German film "Broken Glass Park."
In unprecedented move since the inception of the annual event in 2008, the festival dedicates an exclusive section, entitled 'Egyptian Panorama', to local, emerging talents showcasing a range of short movies schemes including documentary, fiction and animation.
"Each year, we leave the Egyptian young participation to chance," Ramsis said. "So, we thought there is no better opportunity than this festival for aspiring directors to amplify their voices in their own home, while competing with other international films."
In an attempt to shed light on other overseas' film festivals sharing the same vision, International Women Film Festival of Barcelona has been announced as the guest of honor, presenting two films that were selected during the last edition of the Spanish festival.
The festival also embraces different sections including International Panorama, Caravan of Arab-Iberoamerican Women's Films, and National Film School of Denmark. The latter opens up an opportunity for female students to participate with three recent films.
Germany is the 'Country in Focus' this year with a selection of five awarded films such as "Scherbenpark" by Bettina Blumner and "Majoub's Journey" by Eva Knopf.
In addition to film screenings, prominent Dutch director Eugenie Jansen will give a 120-minute master class illustrating the process of filmmaking for different genres.
The inaugural night will exhibit Spanish feature film entitled "My Mother's Hands" by Amaren Eshuak along with an Egyptian animated short film entitled "Friends to Death" by Sarah Nabil.
The closing film of the festival will be selected based on the highest number of audience votes, and will receive the LE10,000 Audience Award.
The winning film will be screened on 4 December at 9 pm at the AUC's Falaki Theatre in downtown.
Ramsis concluded saying the festival has faced many challenges and was on the verge of cancellation on May 2013 due to security concerns. She decided, however, to take the risk and instead postpone the event by six months.
"Surprisingly, it was met with a great deal of interest. This proves that when you hear someone say, 'People only want to watch commercial films of low-artistic quality,' it's such a big lie," Ramsis stressed. "But the fact is, they are keen enough to watch arts with exquisite tastes if offered."
A still from the Spanish movie "We All Want What is Best for Her."