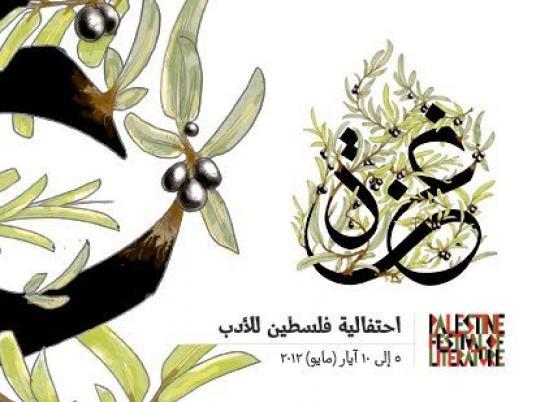 Update: PalFest organizers were granted on Thursday afternoon travel permits by the Ministry of Foreign Affairs to travel to Gaza via Rafah. Participants will depart on Saturday morning to run a series of free public events and workshops in Gaza. The closing event will be held in Cairo on 11 May at the Rawabet Space for Performing Arts. In a statement released today, the PalFest team said: "We believe in the fundamental unity between Egypt and Palestine and hope that these events will forge new connections between the people of Gaza and Cairo."
Travel from Egypt to the Gaza Strip is curtailed by restrictions from the Egyptian government, which has contributed to the Israeli-engineered siege on the strip. But the organizers of a literature festival are testing these limitations, stepping up a media campaign in recent days to pressure the Egyptian Foreign Ministry to facilitate 43 travel permits for writers, artists and activists.
A few weeks ago, Palestinian Festival of Literature (PalFest) organizers Omar Robert Hamilton and Reema Fadda, both British citizens, received permits through the Foreign Ministry to travel to Gaza through the Rafah border, which Egypt controls. The Foreign Ministry had told the larger group of 43 to apply for permits the same way and accepted their paperwork, according to one of the applicants.
However, in a Wednesday statement, Foreign Ministry spokesperson Amr Roshdy said: "The ministry is not responsible for issuing permits for Egyptian citizens to enter Gaza. It is only responsible for taking in entry requests by foreigners, after which the ministry submits them to the relevant sections."
Roshdy went further in a telephone conversation with Egypt Independent after the statement's release, saying, "We receive the requests for Egyptian citizens and send them to the relevant security departments." The same applies to foreigners.
When asked when he expects to hear from the security departments about the permits he said: "I don't have information about what you're talking about. It is not our responsibility in general to issue the permits."
The Palestinian festival, which is supported by the UK Arts Council among other international backers, is scheduled to take place in three days and would mark the first time Gaza hosts the event. It is intended to reflect the changes in Egypt's policy toward the besieged strip since the 25 January revolution.
"When a straightforward, independent literature festival can't go and spend a few days with its neighbors people need to question why Egypt's policy hasn't changed since the revolution," Hamilton said in an interview.
PalFest is about Palestinian activism as much as it is about literature. It describes itself as "an annual, traveling cultural roadshow that crosses the military checkpoints keeping its audience divided."
"Opening the border was very high on the list of the goals of the revolution, combined with the fact that the Muslim Brotherhood controls Parliament, we think and hope that the border has to become more flexible," Hamilton said in reference to Rafah, and the fact that the Brotherhood has long supported the Palestinian cause.
"We want to do everything we can to help foster the re-emergent sense of pan-Arabism that has been dormant for so long, but that I think is really important. If we're going to have revolutions that don't just change government, but change the way that entire countries and regions of the world manage to run themselves, we're going to have to bring those cultural, political and economic links back to life and make them strong," Hamilton said.
Egyptian novelist, and the festival's founder, Ahdaf Soueif, wrote in independent daily Al-Shorouk on Wednesday about the motivations behind the festival. "Civil society brings to life the conscience of the world, traveling by sea and air to express solidarity with our brothers in Gaza … the world asks: Will the Egyptian revolution, the awakening of Egypt, change the circumstances under which Palestine lives?"
This would be the fifth year of PalFest after it was held last year in the West Bank and Palestinian towns in Israel, such as Nazareth.
The festival, scheduled to run from 5 to 9 May, includes creative writing, electronic writing and translation workshops in coordination with public schools and universities. It will also be held in Ramallah with children's activities.
The main partner in Gaza is Haidar Eid, an Al-Aqsa University professor and founding member of the Palestinian Campaign for the Academic and Cultural Boycott of Israel.
On 11 May, the writers, activists and artists plan to hold a public meeting in Cairo to report on their experiences and generate new ideas of how Egyptian civil society can support Gaza.
But, most of this depends on the pending travel permits.
If the 43 are allowed to travel, foreign attendance at this year's festival will be made up of mostly Egyptians and other Arab citizens, reflecting the sense of pan-Arabism that has re-emerged since the region's uprisings began.
Egyptians in the travel party include Ahdaf Soueif, blogger Alaa Abd El Fattah, activist Manal Hassan, the band Eskenderella, blogger Ghada Abdel Aal, writer Amr Ezzat, poet Amin Haddad, writer and producer Khaled al-Khamissi, Cairo University poetry lecturer Sahar al-Mougy, novelist and columnist Yousef Rakha and translator Nariman Youssef.
Among the diverse list of expected attendees are also two Palestinian poets and an architect and writer based in Ramallah, a Tunisian living in Holland, a Sudanese novelist and a Lebanese writer.
"I really wanted to express our great hope to have the PalFest activities to be held in Gaza this year," Ayah Bashir, one of the Gaza-based organizers told Egypt Independent via email. "You can't imagine how hopeful we are to have this wonderful list of authors.
"A team, very limited in number and resources, has been working day and night to prepare for their coming and for spreading the word. Until this moment, we are still working as if they are coming on Saturday as planned," said Bashir who has contributed to the festival's 10 months of preparations.
Gaza blogger Rana B. Baker is also one of many Palestinians looking forward to this rare, independent cultural festival taking place in the strip. "Hundreds of #Gaza youth are waiting in anticipation for Egypt's final decision on #Gaza-bound permits. #PalFestGaza," she tweeted, using the Twitter hashtag for the event.
Fadda says cultural production in Gaza is difficult because of the siege.
"You can't import books, and the movement of people and goods is restricted. Just by going we're challenging the culture of power," she said in reference to the festival's motto of asserting the power of culture over the culture of power.
She continued: "It's quite a unique thing for them [Gazans], especially as the majority of events are mediated through the web … The live audience element is really important, and that's a big part of the power of culture, having that interaction with the audience."
"#PalFestGaza is going to be one of the most remarkable events taking place in #Gaza since several years! Make it happen! =)", Yasmeen al-Khoudary, blogger and columnist, also tweeted on 29 April.
Khoudary and her father have been renovating a historic building in Gaza, where on the closing night of the festival a free public concert by Eskenderella and Gaza-based bands Jafra and Al-Salam is scheduled.
Gaza has been under siege by Israel since 2007, when Hamas, which Israel considers a terrorist organization, took over running the strip. Israel controls all other entry and exit to and from Gaza.