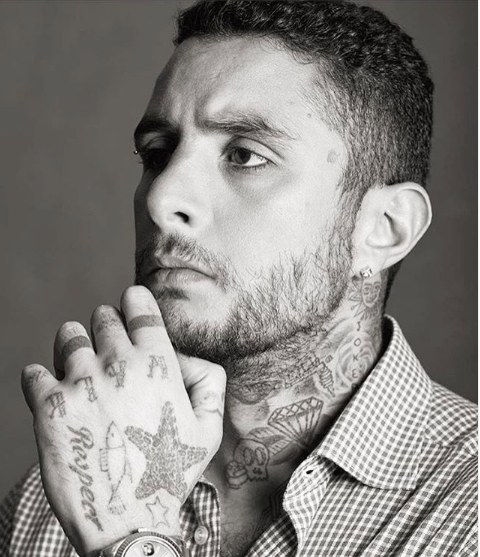 Egypt's Dokki Midemeanor Court handed actor Ahmed el-Fishawy a one-year prison sentence and LE500 fine and set his bail at LE 2,000, over his refusal to pay his daughter's expenses.
Fishawy, his teenage daughter Lina, and the actor's former spouse Hend al-Hennawy have been embroiled in a series of court disputes since 2005.
The Khalifa Family Court previously sentenced the actor, director and producer to one month in jail in August 2019 for refusing to pay LE 234,600 in alimony for his daughter, according to a statement from his ex-wife's lawyer Shaaban Said.
The Family Court issued the one-month prison sentence based on a document submitted by Said proving that Fishawy, the star of Sheikh Jackson (2017), is financially capable of supporting his daughter Lina.
Hennawy's lawyer said that Fishawy is now stuck between two choices: either pay his daughter's alimony or be imprisoned for an entire month, adding that the court sentence cannot be appealed.
In a phone interview on the Egyptian TV program "Ana 7awa" (I am Eve) on Mehwar Channel, the lawyer stressed that Hennawy's family does not want to put her ex-husband, the son of late iconic star Farouk al-Fishawy, in jail or ruin his reputation, and so for his sake it would be best if he agreed to pay the alimony.
Hennawy's lawyer also expressed a personal willingness to turn down all prior 16 lawsuits issued against Fishawy on behalf of his divorcee, in the event he pays the required money for his daughter.
The lawyer mentioned that Farouk al-Fishawy, Hennawy's father-in-law, was devoted to his grandchild and "always keen" to defuse the ongoing tension between his son and Hennawy. Lina is currently studying abroad in the UK following a prior agreement between Lina's grandfather and her mother.
In response to her father's sentence in August 2019, Lina commented on Instagram: "I am sad, I wish you were there for me like a father to his daughter."
Lina, who posted several photos and comments on Instagram following her grandfather's death, had been asked by social media why she was absent from her grandfather's funeral.
Her answer on Instagram clarified that her father had obtained a judicial ruling from the court enabling him to prevent his daughter from returning to the UK in the event she visits Egypt.