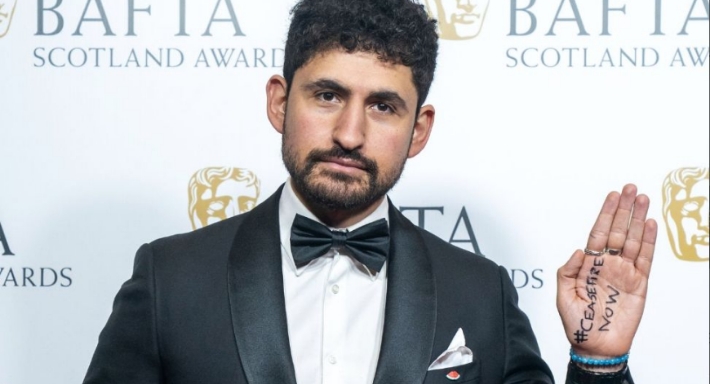 Egyptian actor Amir al-Masry called for a ceasefire in Gaza during the BAFTA Scotland Awards ceremony on Monday.
Prior to beginning his presentation of the Best Actress Award, Masry said: "Before I begin, I just want to say that my heart goes out to all the women, men and children who are currently suffering in Gaza. Let us hope for peace in the region and an urgent ceasefire."
Masry previously won the Best Actor award at the BAFTA Scotland Awards for his role in the movie "Limbo" (2020).
The British Independent Film Awards (BIFA) has also selected Masry to compete for the Best Supporting Actor award this year for the movie In Camera, and the results will announced in December.
Masry commented on news of his nomination for the award on his official social media pages, writing: "I was nominated for the award for Best Supporting Role for the movie IN CAMERA from BIFA. It is happy news, but what is happening in the world makes my feelings for it very heavy."
He appeared as a guest star in the British-American film "A Haunting In Venice" (2023).
"A Haunting In Venice" is a continuation of the detective Hercule Poirot film series, based on a story by Agatha Christie, in which Masry plays the role of "Alessandro Longo," a man who hopes to attract the attention of Hercule Poirot to help solve a personal mystery within his family.