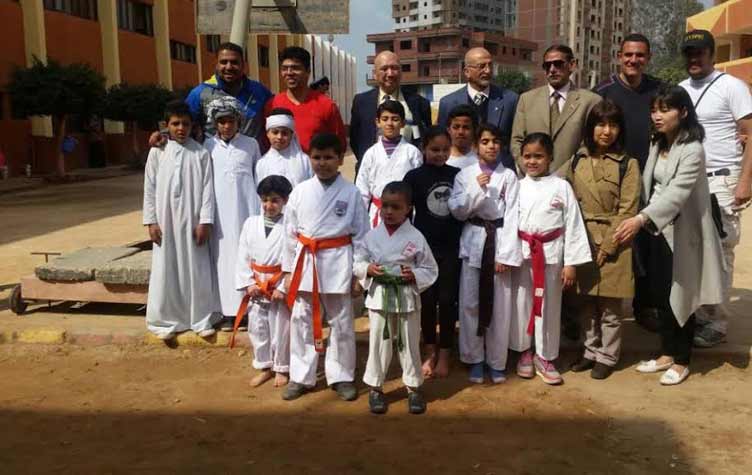 The official Facebook page of the new Egyptian-Japanese schools — an education project between the Egyptian and Japanese governments — declared on Monday that online registration will open the first week of August.
The Egyptian-Japanese education project is a result of mutual agreements signed between the two countries, in which Egypt benefits from the Japanese educational system by applying it in 45 state-run schools.
The selected schools will follow the Egyptian curriculum, in addition to applying the 'Tokosto Plus' educational system followed in Japan.
The 'Tokosto Plus' system will work to rehabilitate the behavior of students by engaging them in numerous Japanese activities that focus on making individuals aware of the value of time and cleanliness.
According to media statements released from Amro Abdel Monem, the head of the Egyptian-Japanese schools unit at the Egyptian Education Ministry, the schools will obligate students' parents to take courses that enrich their parenting skills.
Moreover, teachers who work for the schools are to sign a written commitment stating that they will not engage in private tutoring, for their students or those from other schools. Teachers in violation of this pledge will be fired.
Abdel Monem noted that the tuition fees will range between LE2000 to LE4000, and claimed that these fees will be decreased for more skilled students and that orphans will be exempted from paying tuition.
Each class in the Egyptian-Japanese schools will contain 40 students.
Classrooms will be equipped with smart boards and stop watches — to train pupils to finish activities on time.
Each school will feature cooking lessons and sessions that focus on making students independent by training them to clean their school.
The 45 schools will not be restricted to Cairo, as the plan indicates spreading the schools in different governorates in Egypt such as Giza, Behira , Kafr al-Sheikh, Ismailia and Port Said, in addition to other governorates in Upper Egypt.