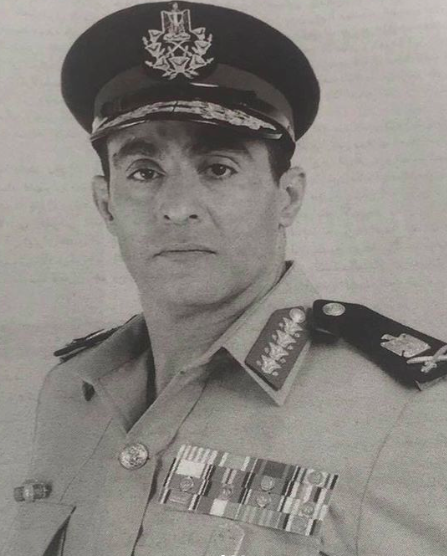 Media personality Khaled Montasser posted on his Facebook account on Thursday a 'behind the scenes' post, with actors Ahmed al-Sakka, Ahmed Rizk, and Abdulaziz Makhyoun, to feature in the new film 'Serri Lel Ghaya' (Top Secret), which aims to depict the events of January 2011 to June 2013.
Written by Waheed Hamed and directed by Mohamed Sami, the film is scheduled to be released "next May."
Actor Abdulaziz Makhyoun revealed to Akhbar Al Youm newspaper that for the first time in Egyptian cinematic history, over 200 actors will feature in the film as guests of honor, most notably Adel Imam, Ahmed al-Sakka – as Abdel Fattah al-Sisi, Mohammad Ramadan, Karim Abdel Aziz, Nabil al-Halafawi, Ahmed Rizk, and Dorra.
Actor Ahmed Rizk will play the role of ousted president Mohamed Morsi.
Makhyoun explained the movie will be addressing the events which occurred between 2011 and 2013, starting with the January uprising and ending with the ousting of Mohamed Morsi; from the most notable public events which took place in the streets, to the events within the presidential palace and the Supreme Council of Armed Forces.
The movie was written by Waheed Hamed and is estimated to cost LE 200 million, excluding the actors' wages. The movie will be produced by Egypt Company for Cinema, owned by producer Kamel Abu Ali, in collaboration with Ilam Al Masryeen (Egyptians' Media) company, owned by Ahmed Abu Hashima.
Negotiations are still underway with Tamer Morsi to co-produce the film.
Rehearsals for the movie are expected to begin after Eid Al-Fitr.
Egyptian cinema has often addressed the politics of Egypt. Many of these movies were produced in accordance with the ruling majority at the time.
One of the most notable movies in this category is 'El-Haram' (The Forbidden), which was produced at the time of former President Gamal Abdel Nasser. The movie championed the president by painting a world which resembled everything wrong with the time of the monarchy in Egypt, most notably the disparity between the working and ruling classes of the country, in money and power.
Other movies include 'Gamal Abdel Nasser', 1999, and 'Al-Rosasa La-Tazal Fi Gaibi', (The Bullet is Still in my Pocket), 1974, which depicted the October war.
Photo credit: Physician and author Khaled Montaser's Facebook page.