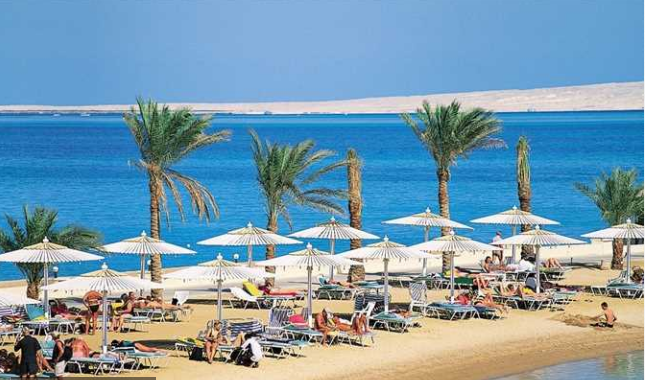 The Hurghada International Airport welcomed its first Enter Air charter flight with 165 passengers aboard coming from the Polish capital Warsaw on Sunday, in celebration of World Tourism Day.
The company resumed its flight schedule to Hurghada after a months-long hiatus in response to the coronavirus pandemic.
The Sharm el-Sheikh International Airport on Sunday also received Air Moldova's first post-suspension flight to the city, coming from Chisinau the capital of Moldova, with 138 passengers on board.
The two planes were sprayed upon landing, and the public relations team at Sharm el-Sheikh and Hurghada airports presented passengers with roses and souvenirs. The teams helped expedite arrival procedures and COVID-19 precautionary steps for both groups.
The resumption of these flights comes as a result of joint efforts between the Egyptian Ministry of Civil Aviation and the Ministry of Tourism and Antiquities to stimulate air traffic and increase the number of flights between Egypt and various countries around the world. 
Both Sharm el-Sheikh and Hurghada airports offer on-site PCR tests used to detect the coronavirus to passengers arriving from outside the country. A negative test is required to enter the country.
The cities have witnessed an increase in tourism since the Egyptian government resumed air traffic in the country on July 1.