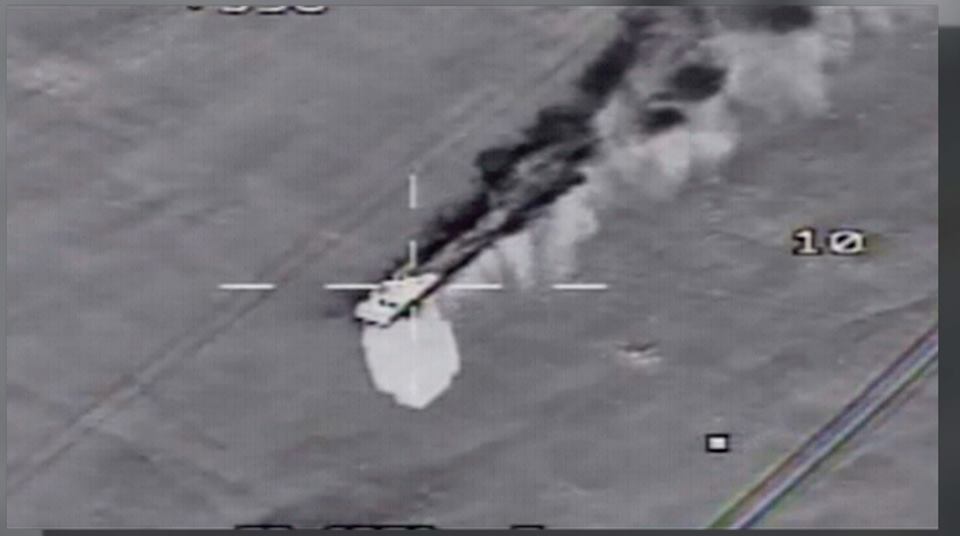 Egyptian airstrikes destroyed a dozen four-wheel vehicles loaded with vast quantities of weaponry and explosives on Wednesday, in an air-assault on targets within Egypt alongside the western borders.
According to the statement of the army's official spokesperson, the Air Force received intelligence information revealing that a number of four-wheel vehicles had crossed the border into the country through Egypt's western desert.
In response, the Air Force coordinated with military intelligence to determine the precise location of the targets, before conducting the airstrikes.
Egyptian security forces have been battling a violent Islamist extremist insurgency, based largely in North Sinai. The insurgency gained traction in 2013 after Mohamed Morsi was removed from power.
In late 2014, insurgents pledged allegiance to the Islamic State group.
The ongoing battle has resulted in hundreds of security personnel killed, along with hundreds of militants.