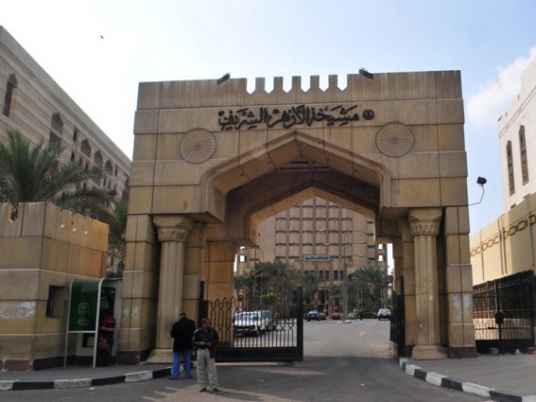 The Supreme Council of Scholars at al-Azhar, considered the most prestigious Sunni Muslim university, released a statement Tuesday slamming the fierce criticism against its teachings and ideologies following the deadly terrorist attacks on two churches on Palm Sunday.
Numerous political figures, media outlets and Egyptians citizens launched severe criticism against al-Azhar, holding it accountable for instilling extremist ideologies in the suicide bombers' minds through its curriculum.
Al-Azhar's statement expressed the university's condolences to the victims of the twin attacks on churches in Alexandria and Tanta, before responding to the criticism.
The statement noted that any attacks against places of worship do not represent Islamic teaching and go against the Hadith (sayings and teachings of the prophet Muhammed), adding that al-Azhar supports Egypt's churches against those who commit terrorist attacks.
"Sharia law bans any assault against the human soul, no matter a person's religion or belief. Islam obligates Muslims to protect all places of worship and to treat non-Muslims well," the statement read.
The Supreme Council of Scholars asserted that al-Azhar's curricula, including those currently taught and past curriculum, accurately convey the true essence of Islam.
"Al-Azhar's curricula are the only ones that accurately teach the correct Islam which spreads peace and stability between Muslims and non-Muslims, as evidenced by millions graduates who were and still are advocates of peace and brotherhood," the statement added.
The council then said that any accusations of the university's syllabi being a "path to terrorism" are considered a betrayal and distortion of the people's awareness, arguing that al-Azhar's curricula have been the basis of many prominent intellectuals' work.
The statement called on all who point the finger at al-Azhar to take a look at its graduates around the world, among whom are many presidents, ministers, scholars and intellectuals.
"All critics should know that corrupting al-Azhar's teachings is a misrepresentation of Egypt's history and a betrayal of Egyptians' consciences," the statement read.
The Supreme Council of Scholars concluded its statement by stressing that al-Azhar will continue its role to preserve the teachings of Islam and tolerant Sharia law, as it has done for nearly 1,000 years.
Moreover, it will stand by its stance to be an "impregnable fortress" against extremist ideologies that only seek the destruction of nations.