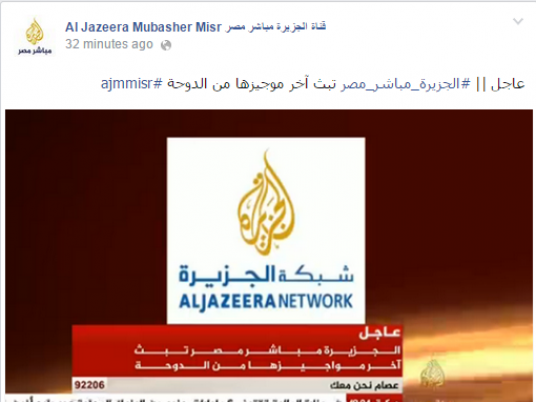 Al Jazeera Mubasher Misr, a Doha-based broadcaster owned by the Al Jazeera Media Network, has ceased broadcasting today based on the Egyptian-Qatari reconciliation.
The broadcasting was initially launched following the outbreak of 25 January revolution in 2011. Critics of the channel say it adopted an editorial policy that mirrored Muslim Brotherhood ideologies and was the backbone of the Islamist's media propaganda.
After the overthrow of former Egyptian president Mohamed Morsy in June 2013, Al Jazeera Mubasher Misr was the main point of contention between Egypt and Qatar after President Abdel Fattah al-Sisi rose to power.