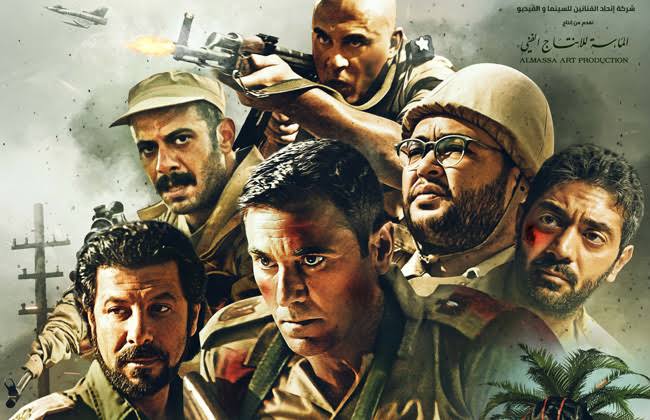 "Al-Mamar" (The Passage; 2019) has raked in almost LE30 million revenue in 12 days since its launch during Eid al-Fitr, al-Shourok news website reported.
Released on June 4, the film had gathered on Saturday alone LE2.4 million, making up to total revenues of LE29.5 million and ranking second after "Casablanca" (2019).
"Al-Mamar" tells the story of the Egyptian Armed Forces during the War of Attrition, and focuses on a courageous army leader named Nour.
The film stars Ahmed Ezz, Ahmed Rizk, Eyad Nassar, Ahmed Falawkas, Mohamed Farrag, Ahmed Salah Hosni, Mohamed al-Sharnoubi, Mohamed Gomaa, Mahmoud Hafez, Amir Salah Eddin, Asmaa Aboul Yazid, and Alhan Mahdi.

The movie is written and directed by Sherif Arafa and features music by Omar Khairat.