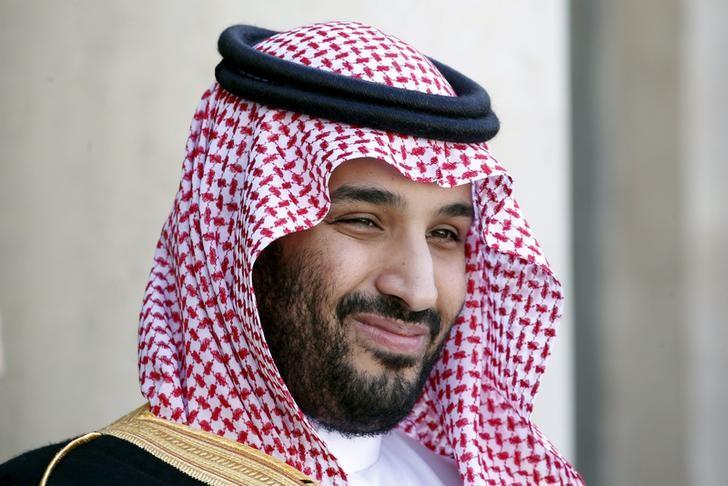 Following his declaration of plans to establish a new zone known as NEOM in the kingdom's northwest region that would run across Saudi Arabia, Jordan and Egypt, Saudi Crown Prince Mohamed bin Salman said that alcohol is banned in that zone.
He noted during the interview with Bloomberg that he will not allow the availability of alcohol inside the NEOM economic zone that will run across Egypt and Jordan, calling on alcohol drinkers to go to Egypt and Jordan.
In response to a question from Bloomberg on whether it is permissible to drink alcohol inside NEOM economic zone or not, Bin Salman stressed that alcohol will be prohibited inside the new economic zone of NEOM and that if anyone who is resident in NEOM and wants to drink alcohol, then they can go to Egypt or Jordan.
"Egypt is away from Tiran Island by 3, 5 KM, so you will need only to move to Egypt using car in only two minutes and if you are on the far point from Egypt, it may take only 20 minutes using a car, there in Egypt if you are a foreign tourist you will be able to drink alcohol."
On Tuesday, Mohammed bin Salman has announced plans for a new economic zone in the kingdom's northwest region with up to $500bn in investments, the official Saudi Press Agency reported.
The new zone, called Neom, will cover an area of 26,000 sq km along 486km on the Red Sea coast and will run across Saudi Arabia, Jordan and Egypt.
A map published on the project's website shows that the new economic zone would include the Red Sea islands of Tiran and Sanafir.
The two islands have been under the control of Egypt which in April 2016 agreed to hand them over to Saudi Arabia, sparking protests and legal challenges in Egypt's courts.
"Neom will be constructed from the ground-up, on greenfield sites, allowing it a unique opportunity to be distinguished from all other places that have been developed and constructed over hundreds of years and we will use this opportunity to build a new way of life with excellent economic prospects," the prince said on Tuesday.
The Neom project will focus on nine different investment sectors including energy, water, biotech and robotics, the statement said, adding that robots might outnumber people in the city.
The plans are part of the young prince's vision to overhaul the country's economy and decrease its reliance on oil as a source of revenue. One of these plans includes an initial public offering of 5% of state oil company Saudi Aramco.