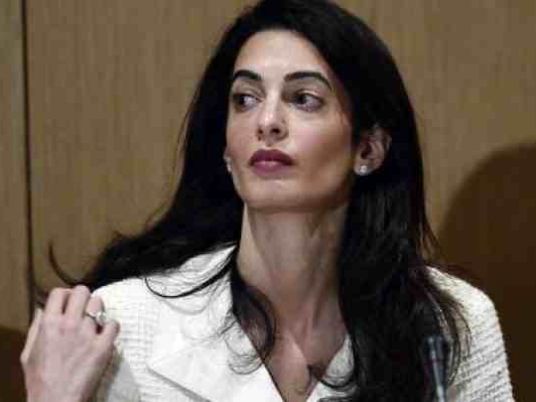 "If the court delivers another guilty verdict, the US, UN and other key international actors should urge Sisi to immediately step in," British lawyer Amal Clooney said, commenting on postponing the retrial of Al Jazeera journalists to August 29.
The retrial of three Al Jazeera journalists Baher Mohamed, Mohamed Fahmy and Peter Greste, was postponed on Sunday to August 29.
"We will seek an assurance that President Sisi will deliver on his promises to pardon the journalists if any guilty verdict is announced, or else deport Fahmy to Canada as previously agreed," she wrote.
"This show trial is a simple example of political score-settling between Egypt and Qatar, which funds Al Jazeera, at the journalists' expense," Clooney wrote.
An Egyptian court on Sunday postponed for the second time the verdict in the retrial of Al Jazeera television journalists who have been charged with aiding a terrorist organization, a reference to the banned Muslim Brotherhood.
Fahmy, a naturalized Canadian who has given up his Egyptian citizenship, and Egyptian Mohamed were released on bail in February after spending more than a year in custody. The Australian, Greste, was deported in February.