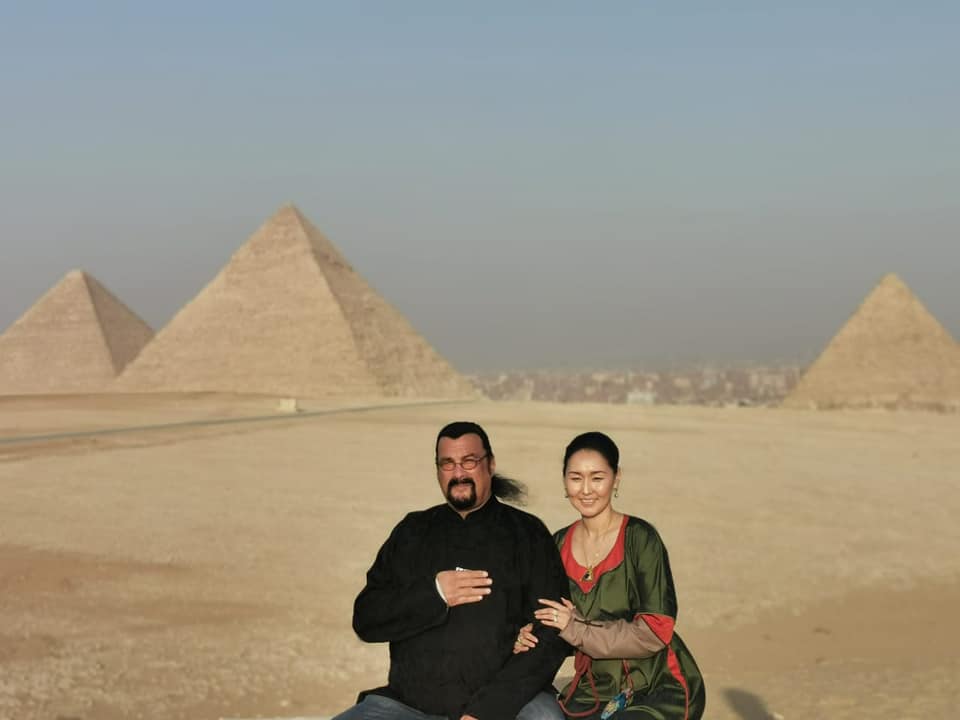 American actor, producer and director Steven Seagal visited Egypt on Friday, attending the third edition of the El Gouna Film Festival (GFF) and then touring the Great Pyramids of Giza with his wife.
Seagal was impressed by his experience at the pyramids, describing the area as a "human miracle". Seagal and his wife vowed to visit Egypt next year to witness the launch of the Grand Egyptian Museum, according to an official statement released by the Minister of Antiquities.
"The tour started inside the archaeological area by visiting the Great Pyramid, where Seagal and his wife were keen to take photos," the statement added.
The American star also expressed his desire to attend the highly-anticipated opera of King Tutankhamen next year, Al-Ahram reported.
Egyptologist Zahi Hawass previously announced that he will mark the special occasion of the Grand Museum's inauguration by finalizing the script he created for an opera based on Tutankhamen's life, according to statements made during a press conference in Venice.
The opera will launch in 2022 in light of a significant celebration marking 100 years since the discovery of King Tut's tomb.
Action star Seagal is known for his roles in films such as "Hard to Kill" (1990), "Under Siege (1992)", "Exit Wounds" (2001), "Half Past Dead" (2002)" and more. He also directed the film "On Deadly Ground" (1994) and starred in the lead role.
Photo credit: Egyptian Ministry of Antiquities' Facebook page