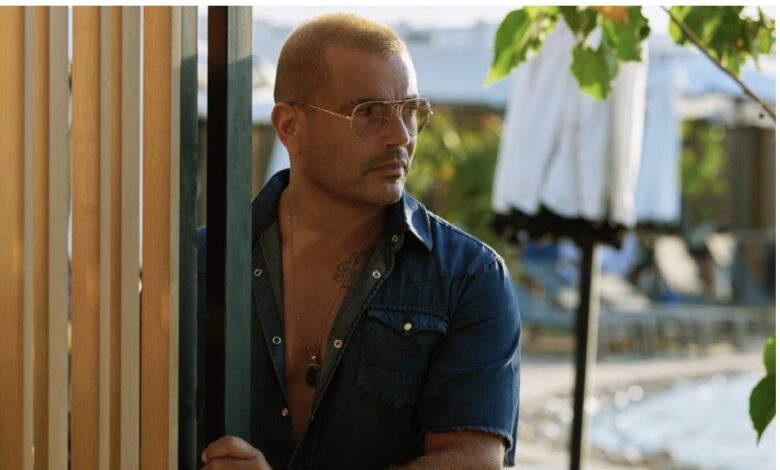 Egyptian singer Amr Diab is set perform at the Expo 2020 Dubai in Jubilee park on October 30, Egypt's national day at the event, sponsored by PepsiCo and the Egypt pavilion.
Diab has built a multi-decade career that began with his musical debut in 1983. He is now known as one of the most famous pop stars of Egypt and the Middle East and has been nicknamed "al-Hadaba" (the Plateau) as a reference to his greatness.
The star is the first in the Arab world to produce high tech music videos, and in 1996, Diab released the album "Nour El Ain," which was celebrated worldwide and helped to gain the pop star recognition beyond the Middle East.
In 2009, Diab won four African Music Awards for Song of the Year, Artist of the Year, Video of the Year, and Best Male Act. He won two additional African Music Awards in 2010.
Diab topped the list of the most played artists in 2020 on a number of music applications, most notably Deezer, Spotify and Anghami.
Forbes announced the list and added that 2020 has particularly seen a surge in online music listening, with record sales being replaced by followers, downloads and views.
The Expo 2020 Dubai kicked off in the UAE on September 30, with Egypt having set up its own pavilion with the hopes of encouraging further touristic interest.
Egypt's pavilion is set to feature over 103 events, including nine workshops, discussion meetings, business meetings and cultural salons.
Topics include cities and urban development, tourism, development, youth and sustainable livelihoods, agriculture and sustainable livelihoods, real estate investment.
Recreational and cultural activities will be held to attract the largest possible number of visitors to the pavilion.
Originally scheduled for October 2020, the expo event was postponed due to the coronavirus pandemic.
The exhibition is divided into three areas: Opportunities, which aims to unleash the potential of individuals and societies to shape the future; Mobility, which aims to create more efficient and effective means for the movement of people, goods, and ideas; and finally Sustainability, which means respecting the world to ensure a cleaner, safer and healthier future for all.