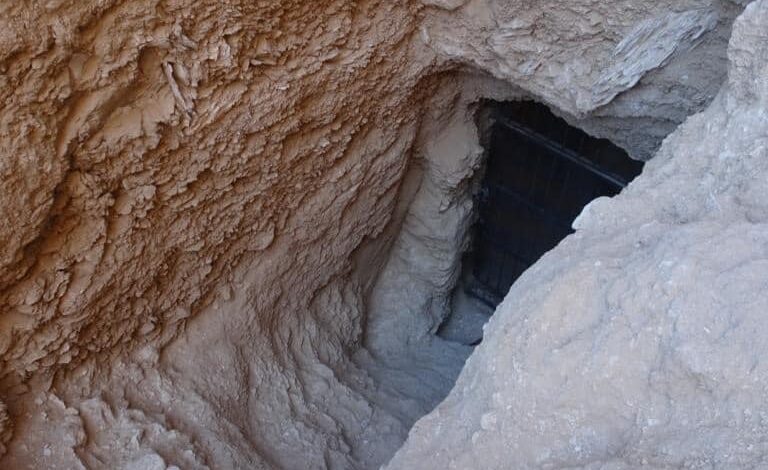 The joint Egyptian-English mission between the Supreme Council of Antiquities and the New Kingdom Research Foundation at the University of Cambridge succeeded in discovering a royal tomb in the Western Valleys area of the West Bank of Luxor.
The Secretary-General of the Supreme Council of Antiquities, Mostafa Waziri, said that initial evidence uncovered inside the tomb so far indicates that it may date back to the 18th Dynasty – highlighting its importance.
This will be confirmed during the coming period as archaeological documentation of the tomb is finalized.
The head of the mission from the English side, Piers Litherland said that the discovered tomb may belong to one of the royal wives or princesses during the 18th Dynasty, of which a large number of them remain undiscovered so far.
The Director of the Western Valleys archeological site Mohsen Kamel said that the discovered tomb is in a poor state of preservation as a result of storms that occurred during ancient times, which flooded its chambers with thick deposits of sand and limestone, obliterating many of its features and inscriptions.