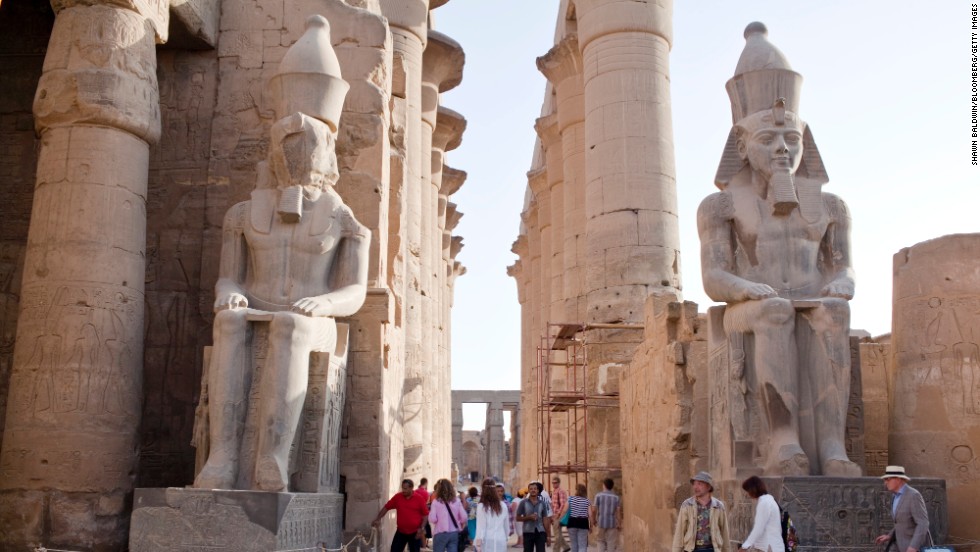 Antiquities Minister Khaled al-Anany chaired an extraordinary session of the Board of Directors of the Supreme Council of Antiquities, at the ministry's headquarters in Zamalek, during which he approved the issuance of a permit to visit multiple archaeological sites for tourist and Nile trips.
The decision aims to stimulate cultural tourism in  governorates of Upper Egypt impacted by the coronavirus crisis, according to a statement by the Ministry of Tourism and Antiquities.
A detailed vision was worked out in coordination with the chamber of tourism companies and tour operators, and will be presented it in the next session of the council, the statement explained.
The final preparations for the project to restore the Mohamed Ali Palace in Shubra neighborhood and the latest work in the tourist marina in front of the palace were reviewed during the meeting in preparation for its opening during the last quarter of 2021.
And the Rams Road procession project linking the temples of Luxor and Karnak was also discussed, in preparation for the grand celebration that will be held in the next few months in cooperation with the Egyptian Tourism Promotion Authority.
Earlier in July, Prime Minister Mostafa Madbouly inspected a project that is restoring the Pharaonic Kebash (Rams) Road, which links the Karnak and Luxor temples at a length of 2,700 meters.
The road is lined with 1,200 statues of rams next to a group of ancient shrines, and was used for ancient Egyptian processions.
The visit comes as part of ongoing preparations to open the road to tourists soon. A procession and a huge celebration will take place once work is finished.
After the completion of the project, which is in its final stages, tourists will be able to walk from Luxor Temple to Karnak Temple through this road, which was built by the ancient Egyptians more than 5,000 years ago to be used for the sacred processions of kings and gods in festive celebrations.