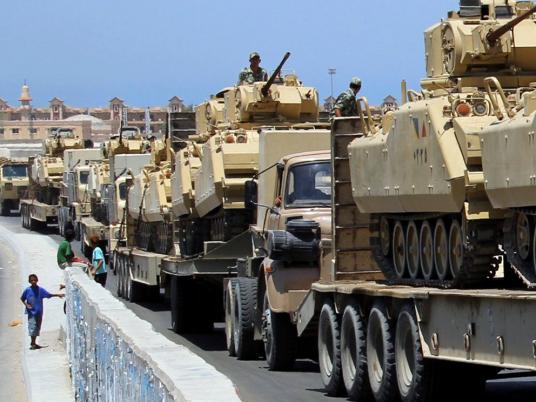 The head of the Central Auditing Organization (CAO) Hesham Geneina said the Armed Forces have agreed to have their activities monitored by the organisation, apart from those that concern national security, al-Arabiya and Ahram reported.
He also said that the CAO is no longer under the authority of the president, according to the recently passed Constitution and that the president has not intervened in its work.
In an interview with al-Arabiya satellite channel on Wednesday, Geneina added that the independence of the organisation ensures it is not controlled by any entity or official.
He said that the organisation's chief is not directly selected by the president, whose role is limited to suggesting a name to the Shura Council. He also said that the head of the CAO should be fully convinced of the importance of the organization's independence to ensure non-interference in its work.
Geneina denied that the purpose of the new law on the CAO is to expand its scope of authority, adding that those who make such allegations have not read the draft law.
The new law works in the public interest and was discussed with transparency, Geneina said, adding that there will be a chance to hear objections to the law. The draft law will be submitted to the Justice Ministry and then the Shura Council for final approval.
He described the organization as a national body that protects public money and which should remain independent of politics.
He also emphasized that it is not its role to satisfy those in power.
Egyptian officials have said that projects set up and run by the Armed Forces are unmonitored by the state, sparking controversy in the period following the fall of former President Hosni Mubarak.
Major General Mahmoud Nasr, assistant defense minister for financial affairs and a member of the Supreme Council of the Armed Forces, said on 28 March 2012 at a meeting with media professionals that the Armed Forces will fight for its economic projects and will not let go of them because they are the fruit of their efforts.
Nasr said that threatening the Armed Forces' projects is like threatening public security, adding that the surplus of products from these projects is sold on the markets at subsidised prices to help stabilise prices.