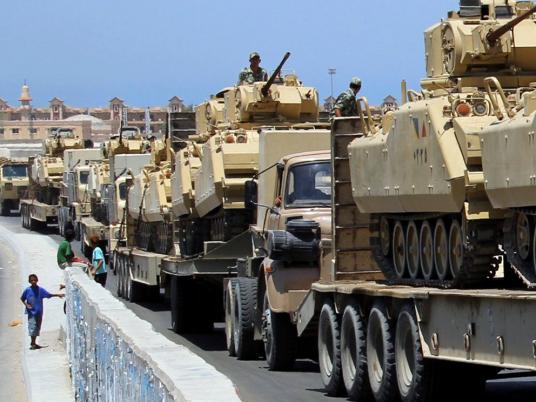 The armed forces are continuing operations to root out suspected terrorists involved in the killing of 16 Egyptian soldiers in Rafah in August last year, flying helicopters across North Sinai.
Apache helicopters combed areas close to Sheikh Zuwayed City and Rafah on Sunday, a military source revealed.
Extra troops were deployed from various army divisions.
Armed groups in the area also kidnapped a group of seven police officers and army troops in February.