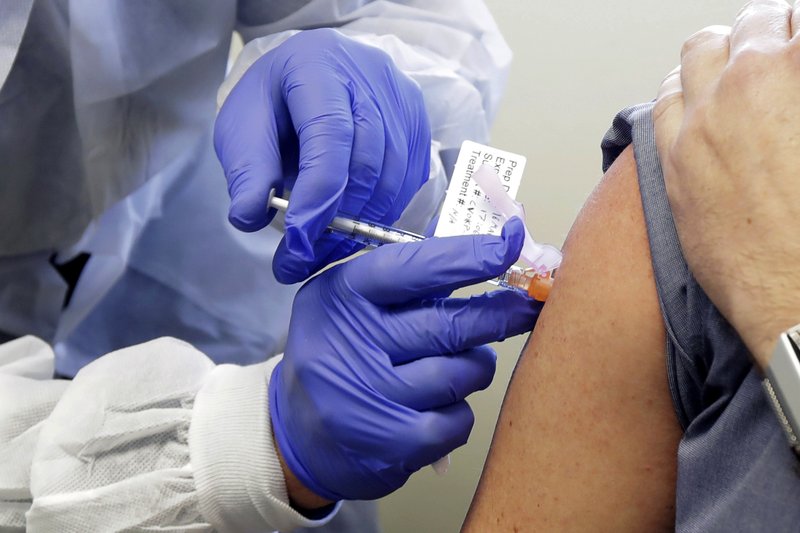 Egypt's Ministry of Health announced on Friday that 500 volunteers so far have signed up to participate in the third phase of coronavirus vaccine trials since registration began on September 12.
It added that 300 of them have met all the necessary conditions to partake in the trials.
The ministry has called on more citizens to volunteer in the trials to meet the government's target of 6,000 participants.
It also assured that the confidentiality of their data would be preserved.
Volunteers can withdraw at any time during the trial, the ministry added, and their withdrawal will not complicate finishing health checkups by specialized medical teams.
The ministry explained that the known side effects of the coronavirus vaccines still under clinical trial do not differ from common reactions in other medicines.
These side effects are typically mild and will disappear on their own, but in cases of moderate to severe reactions treatment will be provided under the supervision of a specialist.
Possible side effects include moderate pain, redness and stiffness at the place of the vaccination and/or symptoms such as fever, headache, fatigue, nausea, vomiting, diarrhea, allergies, muscle pain, joint pain, lethargy, and seizures.
The ministry said that if a volunteer notices symptoms they must inform a medical official within 24 hours through hotline 15530.
The Health Ministry announced earlier in September that it would open volunteer registration for the third phase of the COVID-19 vaccine clinical trials, done in cooperation with the Chinese government and the UAE health care company G42.
Egypt's participation will involve 6,000 respondents followed up through a whole year, it added.
Health and Population Minister Hala Zayed said last week that Egypt has received 6,000 doses of the vaccine for research.
Participants in the clinical trials will not be informed of which vaccine they are receiving. In order to ensure the neutrality of the results, Zayed explained that respondents will either be injected with one type of vaccine, another kind, or even a solution that is not a vaccine whatsoever.
Seven out of a total of 135 vaccines have managed to reach the third stage of clinical trials, she said. Four of these are Chinese, she added, with two of these being used in Egypt's trials.
The minister noted that thus far, 35,000 people worldwide have undergone this experiment to satisfactory results.
Global organizations have set strict rules in place for these trials which will not be subject to any changes, Zayed said.
Zayed said that a national committee has been formed to supervise the research, with a website in place to announce the conditions needed to participate.