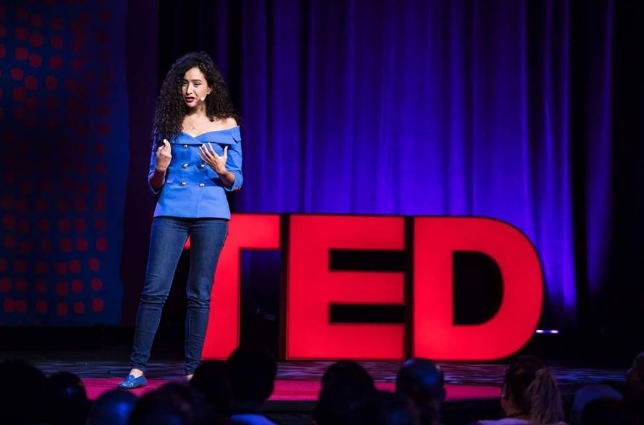 Egyptian plastic artist Ghada Wali, accused of plagiarizing designs for mural paintings used in the Girls' College metro station in Cairo, has now been referred to the Economic Affairs and Money Laundering, the lawyer of Russian painter Georgy Korasov Ahmed Hassan al-Attar announced.

Speaking in televised statements on Tuesday, Attar said that this is not a sudden development and is the result of investigations ongoing for a year.
The Public Prosecution completed investigations into Wali's case, he added, noting that he was awaiting the decision to refer her to trial.
Attar refused to disclose the charges brought against Wali, saying it will be the subject of public opinion soon enough.

Korasov initially aimed to raise the issue to obtain an official apology from Wali, but once things grew more complicated he requested financial compensation, according to Attar.
"There will be a criminal aspect in the case. With the referral decision, there will be many surprises," he added.
The artist behind the controversy
Wali is a 32-year-old international graphic designer who was chosen among the best graphic designers in the world in 2017.
In her presentation at her speech at the World Youth Forum held in Sharm el-Sheikh, 2017, Wali explained how to use graphics in documenting Egyptian heritage and developing educational curricula.
Later it was announced that her idea was adopted to stimulate tourism in Luxor using drawings from the era of the ancient Egyptians.
Wali worked on decorate the stations of the third line of the subway with drawings that express the ancient Egyptian civilization, according to previous television statements.
However, in 2022 Wali was accused of plagiarizing the designs for her paintings used in the Girls' College metro station in Cairo, leading to outrage across social media.
Korasov wrote on his official Facebook page: "My paintings were used in the Cairo subway without my permission and even mentioning my name!"