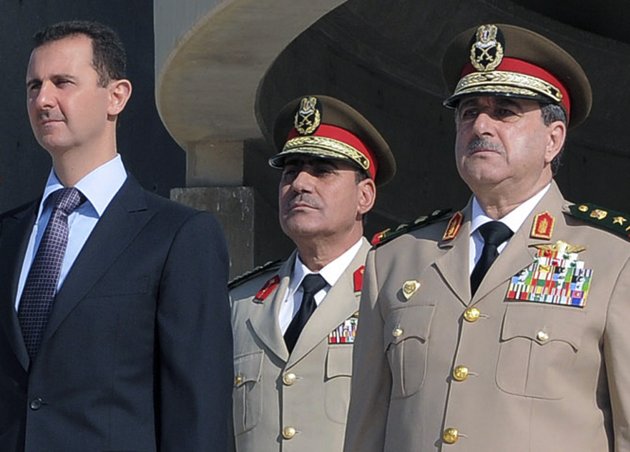 The head of the Arab League has said the Syrian government of President Bashar al-Assad cannot last for long, saying its days were numbered in an interview published in the pan-Arab newspaper Al-Hayat on Tuesday.
Speaking after an Arab League meeting, which called on Assad to step down, Secretary General Nabil al-Araby also said the time for talking about political reform was over. "There is now no talk about political reform, but a transfer of power," he said.
Arab League ministers who convened in Doha on Sunday called on Assad to relinquish power, adding that the Arab League would help to provide a safe exit for him and his family.
Asked how long the Assad administration could survive, Araby told al-Hayat: "I cannot define a period, but the regime cannot continue for a long time."
As required by the Arab League resolutions adopted on Sunday, Araby said he would soon travel to China and Russia with Qatari Prime Minister Sheikh Hamad bin Jassim al-Thani, who chairs the Arab League committee on Syria.
China and Russia have used their veto power in the U.N. Security Council three times to block resolutions designed to pressure Assad and halt the conflict in Syria.
"Our message to the Russians will be, with clarity and frankness, that the veto decision they took is viewed as being against Arab interests. We hope for a review of the matter, especially given that they know that the days of the current regime in Syria are numbered," he said.
Araby also urged the Syrian opposition to unite and form a transitional government.