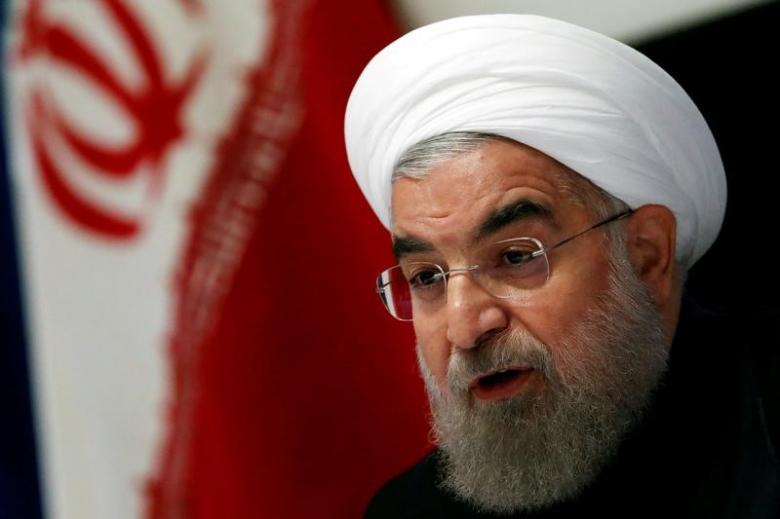 Iranian President Hassan Rouhani affirmed his support for Syrian President Bashar al-Assad's government on Sunday, following last week's US missile strike on a Syrian air base.
In a phone call with Assad, Rouhani called the strike on Friday a "blatant violation" of Syrian sovereignty, Syrian state media reported. Assad accused the US of trying to boost the morale of "terror groups" in Syria. The government refers to all those fighting against it as terrorists.
Iran has provided crucial military and economic assistance to Assad throughout Syria's six-year civil war. It has organized several Shia militias from around the Middle East to fight in support of Assad's government and has sent troops and officers from its own Revolutionary Guards.
The US says the strike was in response to a nerve gas attack on the rebel-held town of Khan Sheikhoun last week, which has been widely blamed on government forces. The Syrian government has denied using chemical weapons.
US Secretary of State Rex Tillerson denied in an interview on CBS's Face the Nation that the strikes signaled an overhaul of American policy, saying its priority remained to defeat Islamic State militants in the Middle East. The strike was the first time American forces targeted a Syrian government installation in the course of the war. US Treasury officials say they are preparing sanctions in response to the chemical weapons attack, though the Syrian government is already buried under US sanctions.
Tillerson will meet with Russian Foreign Minister Sergey Lavrov in Moscow later this week. Moscow has been a steadfast ally of the Syrian government and has defended it against claims of chemical weapons use in front of the UN Security Council.
Turkish Foreign Minister Mevlut Cavusoglu on Sunday played down concerns of a rift with Russia over Ankara's support for the strike, saying Turkey was committed to the cease-fire mechanisms it has developed with Russia for Syria. Turkey provides military support to some of Syria's opposition forces.
But he said Turkey could not "remain silent" to the Syrian government's chemical weapons use, and insisted Moscow work with Ankara to establish a transitional government in Damascus.
"We want to continue our efforts with Russia in the Astana process in terms of measures to increase trust and establish a cease-fire," he told reporters in Antalya, according to the Anadolu state news agency.
In the days after the Khan Sheikhoun attack, Turkey provided the Syrian Civil Defense search and rescue outfit with 50 protective kits for responding to chemical attacks, and trained them in their use, Anadolu said.