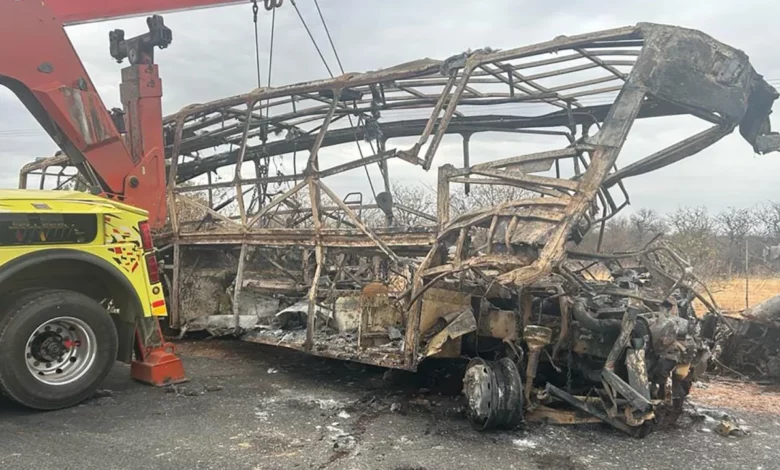 CNN
 —  At least 20 people – mostly mine workers – were killed in South Africa's Limpopo province on Sunday after a bus they were traveling in erupted in flames following a head-on collision with a truck, state media reported.
The Limpopo transport department said on Monday 20 people were confirmed dead on the scene while two others died at the hospital. It is not immediately known how many people were on the bus and if there were any survivors.
The vehicles collided on a major road between Musina town and Venetia mine in the northern Limpopo province, the transport agency added.
Murray and Roberts company, the employer of the deceased mine workers, said 18 of its staff who were "traveling to the Venetia mine" were killed in the accident, citing preliminary reports.
The Venetia mine is South Africa's largest diamond producer.
Videos from the scene of the bus crash posted on social media showed bodies lying scattered on the ground and a plume of black smoke coming from the bus.
Limpopo's transport department said it will visit the mine "to get a full report regarding the accident."
This is the second bus crash involving huge casualties in the Limpopo province this year.
In February, around 20 people were killed in a head-on crash between a bus and a cash-in-transit van, officials said at the time.