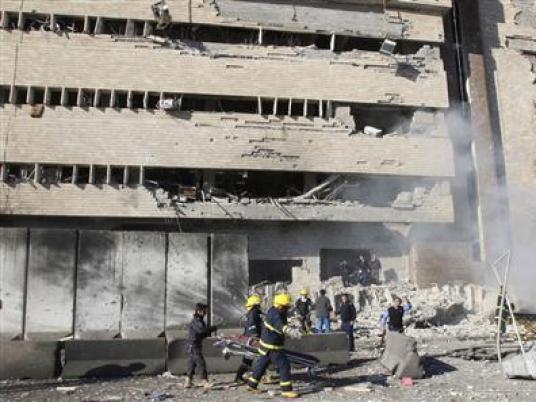 At least 22 people were killed when a suicide bomber blew himself up in a busy election campaign tent in the Iraqi city of Baquba on Saturday, police and medics said.
Another 60 people were wounded in the attack, which began with a hand grenade being thrown into the tent in Baquba, 65 km (40 miles) northeast of the capital Baghdad.
Local elections are due to be held across Iraq later in April, but have already been delayed in two Sunni Muslim-majority provinces due to security concerns.

Candidates in Iraq often put up tents during campaigning as a venue to meet potential voters and explain their policies.
Muthanna al-Jorani, the Sunni candidate whose tent was targeted on Saturday, was not hurt in the attack.
At least 10 candidates have been killed in recent weeks, most of them from the Sunni-backed Iraqiya bloc led by former Prime Minister Iyad Allawi, a secular Shia politician.
A decade after US and Western troops swept into Iraq to remove President Saddam Hussein, Iraq is still struggling with violence, sectarian tensions and political instability among its main Shi'ite, Sunni and ethnic Kurdish components.