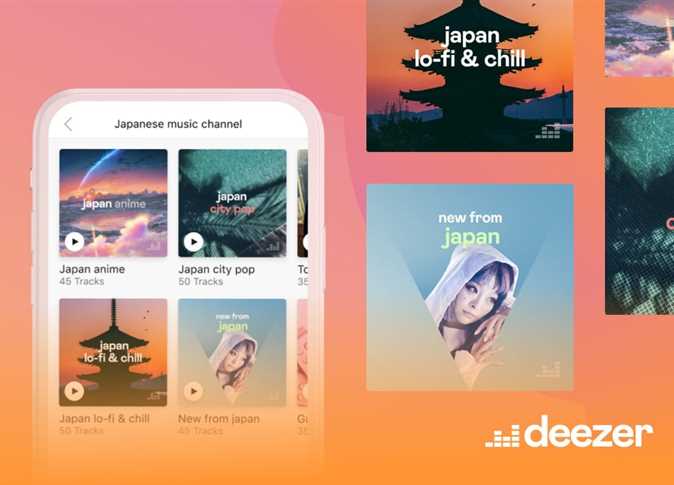 Global audio streaming service Deezer announced a new channel on its platform titled "Japanese Music", which it hopes will bring the sounds and culture of Japan to people around the world.
The new channel includes subgenres such as J-Pop, J-rock, Onsen, meditation, and even anime and gaming soundtracks.
The channel comes as Japanese music is emerging as a hugely popular genre, with Deezer reporting streams of Japan Lofi & Chill growing over 700 percent at the end of 2020.
In addition to 12 genre-defining playlists, users can also listen to playlists made by renowned Japanese musicians such as J-pop star Kyary Pamyu Pamyu and Jazz trumpeter Takuya Kuroda.
Anime fans can listen to the soundtracks from classic movies like "My Neighbor Totoro", "Spirited Away", and "Attack on Titans", while gamers can enjoy soundtracks from "Street Fighter" and "Bloodborne".
For those who like a little less pep in their musical step, playlists such as "Japan Ambient" and "Japanese Headspace" offer soothing, traditional sounds from Japan.
Playlists will be continuously updated by Deezer's editor in order to bring listeners the freshest and funkiest tunes.
Highlighting the channel's features, Deezer's head of content Robin Wilms said: "Japanese artists have always added their own unique twist to beloved genres … [the channel]'s our way of championing local artists that deserve a platform to be heard."
The channel is available now on Deezer.
Deezer is a French online streaming service offering music and podcasts. The platform has 73 million tracks and is available in over 180 countries.