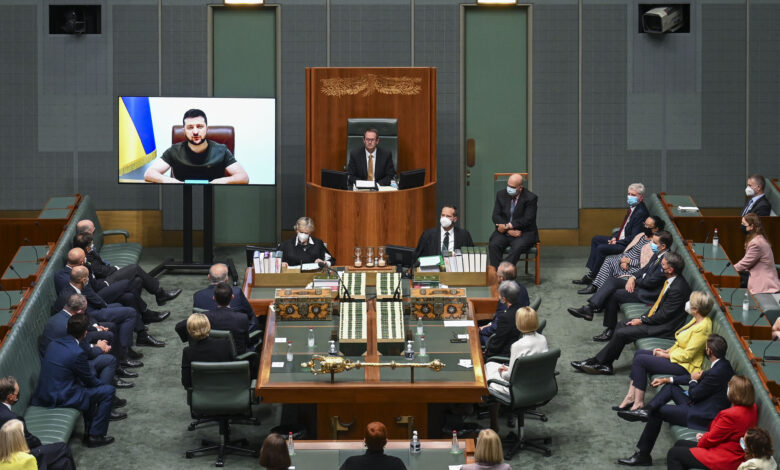 Australia is preparing to deliver more lethal aid to Ukraine following President Volodymyr Zelensky's address to the nation's parliament last week, its foreign ministry announced Thursday.
"Australia has delivered five C-17 loads of military support — lethal and non-lethal — to Ukraine. We're in the process of preparing the Bushmasters that President Zelensky requested in his address to our parliament — his momentous address — last week. They will be transported as soon as possible," Foreign Minister Marise Payne said.
Australian Prime Minister Scott Morrison announced that additional military assistance would be sent to Ukraine following Zelensky's impassioned speech to the nation's parliament last Thursday.
The new package includes, "tactical decoys, unmanned aerial and unmanned ground systems, rations and medical supplies," according to a statement from Morrison's office.
In February, the Australian government committed to providing lethal and non-lethal military equipment, medical supplies, and financial assistance to support Ukraine, as well as contributing $3 million in US dollars to NATO's Trust Fund. Since then, shipments of lethal aid — including missiles, ammunition, and armored vehicles — have made their way into the country.
Australia has provided close to $70 million in US dollars in lethal aid to Ukraine since the war began.