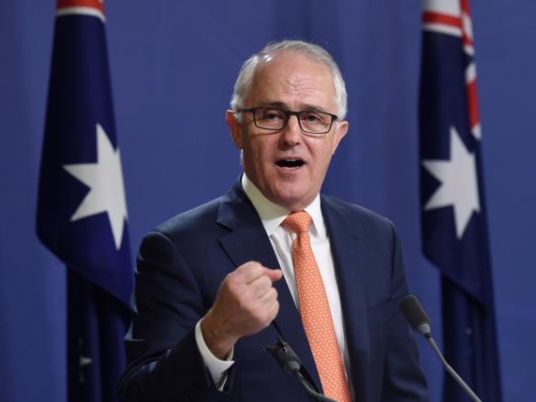 CANBERRA (Reuters) – Australian Prime Minister Malcolm Turnbull stubbornly clung to power on Thursday as senior ministers deserted him, saying he would hold a second leadership vote on Friday only if he received a letter signed by the majority of the ruling party.
Former home affairs minister Peter Dutton narrowly lost a challenge against Turnbull on Tuesday and has declared he would again contest a Liberal party leadership vote, while Australian media reported the country's treasurer and foreign minister will also be candidates if a vote is called.
Key Turnbull supporter Finance Minister Mathias Cormann said Turnbull no longer had majority party support and that Dutton was now the best person to lead the conservative government to the next election, due by May 2019.