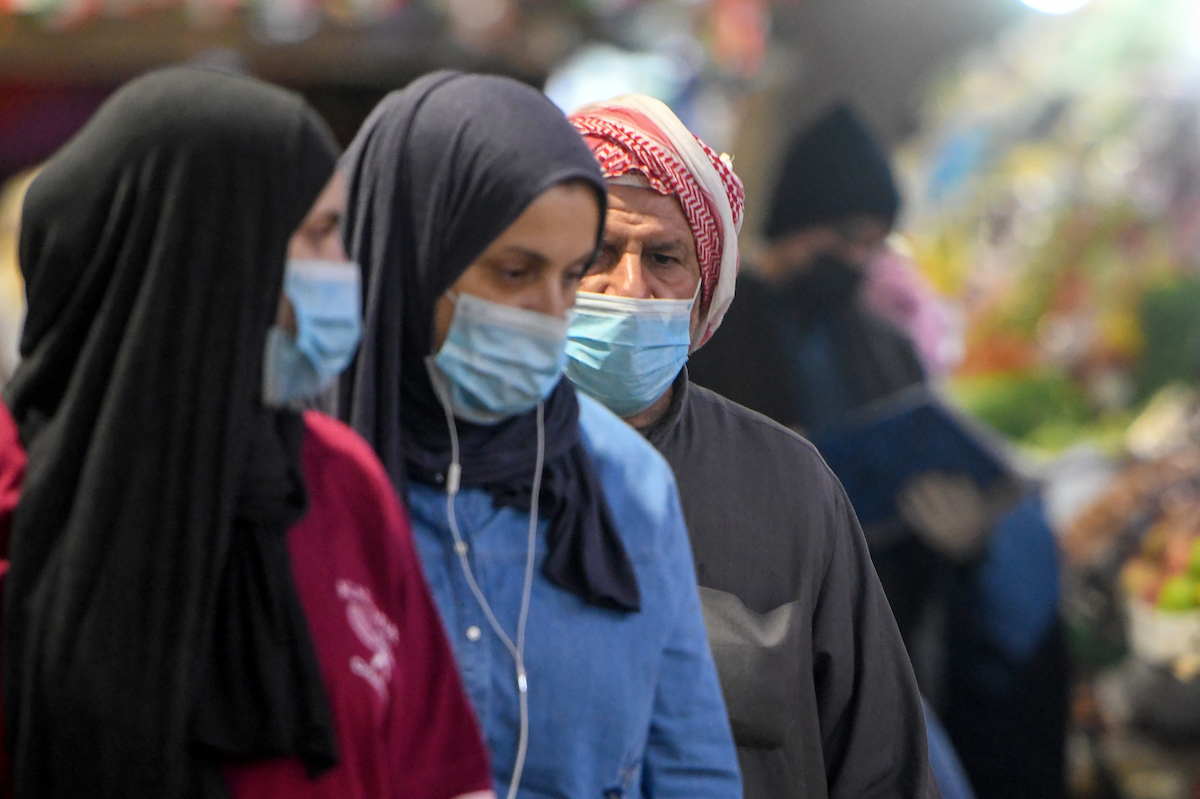 Authorities across Egypt began enforcing a ministerial decree ordering people to wear face masks in public, with fines imposed against any violators, to help stem the soaring coronavirus outbreak.
Most residents in Cairo committed to wearing masks out in the streets and in shopping centers and establishments, while those without any were barred from entering supermarkets.
The administration at various shopping centers also began measuring body temperatures before allowing people to enter, while authorities in Real Estate registration and unions prevented anyone without masks from entering.
Police established traffic patrols nationwide at bus and mini-bus stations to monitor the abidance of the face mask rule among passengers and drivers alike, and filed reports against any violators.
Drivers of private cars, taxis, trucks and other vehicles committed to wearing masks in the al-Obour market area and the ring road.
The governor of Sharqiya Mamdouh Gharab said that Sharqiya police seized and fined 121 buses, micro-buses and taxis after those drivers were found not to be wearing masks.
Drivers at Alexandria, Beheira, South Sinai and Daqahlia were found to fully commit to wearing masks.
Egyptian Prime Minister Mostafa Madbouly issued a decision on May 19 instituting additional precautionary and preventive measures to address the spread of coronavirus pandemic following Eid al-Fitr holiday.
The Prime Minister's decree — put into effect starting May 30 and will last for 15 days — obliges all individuals to wear a face mask when entering or working in markets, businesses, government installations, private establishments and banks, and while riding in public or private mass transportation.
The decision also stipulated that violation of these rules can result in a fine of up to LE 4,000 and/or imprisonment.