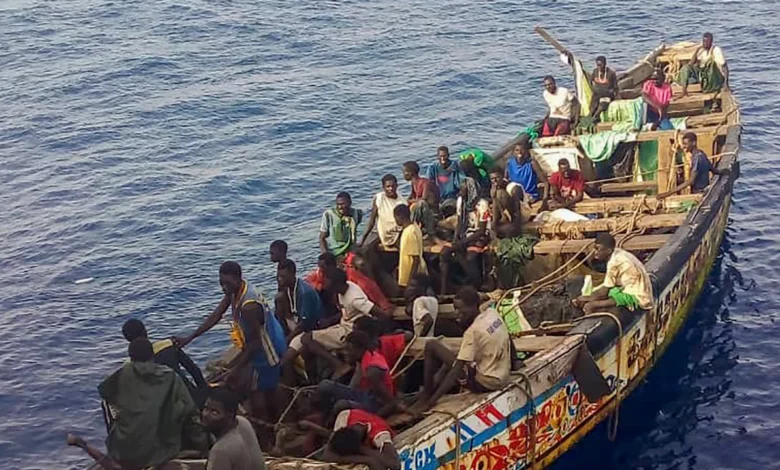 CNN
 —  Four national authorities and the European Union's border patrol agency Frontex failed to make "sufficient" efforts to prevent the deaths of dozens of migrants off West Africa, despite being warned about the boat weeks before, a Spanish human rights NGO alleged Friday.
At least 60 people are presumed dead after the boat was rescued off the coast of Cape Verde, the International Organization on Migration (IOM) told CNN on Thursday. Non-governmental organization Caminando Fronteras (Walking Borders) put the death toll at 92, adding it believed 130 people were on board the boat when it left Senegal.
Family members of some of those on board had contacted Caminando Fronteras on July 20, saying that they were worried as their relatives had left Senegal for the Canary Islands 10 days earlier and not reached land, according to the organization's founder and director, Helena Maleno Garzón.
Garzón told CNN that Caminando Fronteras informed the authorities of Spain, Senegal, Mauritania and Morocco of the situation on July 20.
"Survivors explained that they had run out of oil and didn't have enough food and water. The people died one by one. If [the authorities] had stayed and looked for them, nobody would have died," Garzón said.
Garzón further alleged that the European Union's border patrol agency Frontex is active in the region, cooperating with the Senegalese and Mauritanian navies. She claimed that while the patrol ships look for boats in the area and monitor migrant routes, they do not provide assistance when required.
"The political Europe left people to die. It's simple. If you don't look for them or save them, that's what happens," Garzón added.
In a previous statement, Caminando Fronteras said it was "aware that search efforts have indeed been made, although we consider that they have not been sufficient." The NGO said that boats could easily get lost or drift away on the route and it had "asked for greater search resources that could have saved more lives, but with no response from the authorities."
CNN reached out to the relevant authorities in Spain, Senegal, Morocco and Mauritania and Frontex for comment but has not yet received a response.