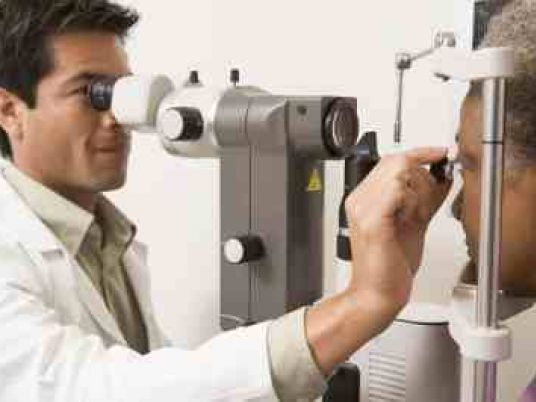 Avalanche Biotechnologies Inc's experimental gene therapy for a leading cause of blindness met its primary safety goal in a small mid-stage trial, while staving off vision loss.
The product, called AVA-101, was well tolerated and was not associated with any serious adverse events in the 12-month study involving patients with the age-related "wet" form of macular degeneration, the company said.
Shares of Avalanche initially jumped more than 25 percent in after hours trading. However, the modest vision improvement seen with AVA-101 in the study may have been disappointing to investors, and the stock changed course, falling 35 percent.
The medicine is injected into the lower retina, instead of into the vitreous fluid, the mode of delivery used for existing treatments such as Roche Holding AG's Lucentis and Regeneron Inc's Eylea.
Like those treatments, the Avalanche product is meant to stem the proliferation of blood vessels in the eye that leak and damage vision.
All subjects in the 32-patient study received prior treatment with Lucentis (ranibizumab). Those who then received the Avalanche drug on average gained 2.2 letters on an eye chart, while those who did not saw their vision decrease by 9.3 letters.
While the 11.5-letter difference was deemed to be significant, patients in earlier studies of Eylea and Lucentis tended to experience greater vision improvement.
A larger percentage of patients who received AVA-101 maintained stable vision, while more patients in the control group required rescue therapy with Lucentis, the company said.
The treatments work by blocking a protein called VEGF. Avalanche's AVA-101 inserts a gene that creates an anti-VEGF protein and keeps producing it, while Lucentis and Eylea are injections of an anti-VEGF protein itself. AVA-101 need only be given once, unlike Lucentis and Eylea, which require frequent injections.
Avalanche and Regeneron last year forged an agreement under which Regeneron has a time-limited right of first negotiation to certain rights to AVA-101.
"Now that we have Phase II data, we will start the process of delivering that data to Regeneron," Thomas Chalberg, Avalanche's chief executive, said in an interview.
Chalberg said his company has not yet decided whether to partner the drug. "But we think if we do partner, Regeneron would be a great one."
Avalanche shares fell to US$25.20 in extended trading from a Nasdaq close at $38.88.