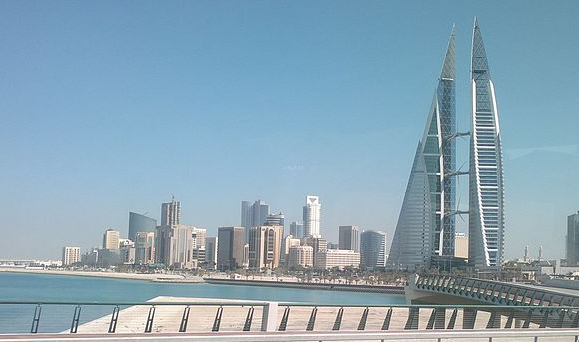 DUBAI, United Arab Emirates (AP) — Prosecutors in Bahrain say they have launched a mass prosecution of 169 defendants suspected of being part of a militant group they refer to as the "Bahraini Hezbollah."
Prosecutors say they have 111 suspects in custody after a series of raids on the island nation off the coast of Saudi Arabia.
A statement on Tuesday accused those arrested of being part of a militant group that received training and support from Iran's paramilitary Revolutionary Guard. Iran long has denied supplying militants in Bahrain.
Prosecutors offered pictures of firearms, explosives and other material they say police seized from the group.
Bahrain is in the midst of a crackdown on dissent that has intensified recently in the wake of the island's 2011 Arab Spring protests.