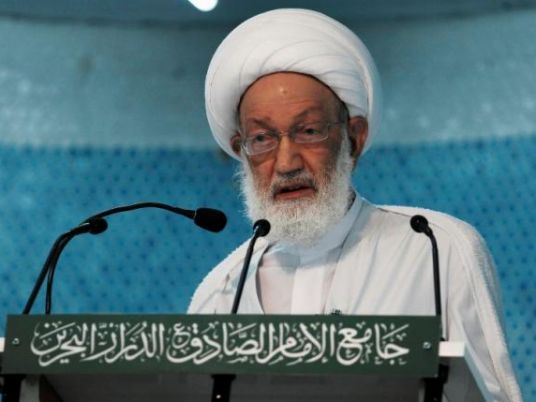 Bahrain's top Shia Muslim cleric underwent surgery on Friday, activists said, after he was hospitalised following months under virtual house arrest.
News of Ayatollah Isa Qassim's fragile health has stoked tension in Bahrain as the Sunni Muslim-led monarchy pursues a crackdown on dissent by majority Shi'ites.
"The leading Shia cleric was transferred this morning at 7:30 am to Ibn al-Nafees Hospital to undergo urgent surgery," the London-based Bahrain Institute for Rights and Democracy (BIRD) said in a statement. "Upon his arrival, he went into surgery and he is expecting further operations."
Qassim, who is believed to be in his 70s, was suffering constant pain and excreting blood, citing a groin hernia, diabetes and a form of heart disease, the group said on November 27.
The Interior Ministry said in June 2016 that Qassim's citizenship had been revoked, accusing him of trying to divide Bahraini society, encourage youths to violate the constitution and promote a sectarian environment in the Gulf Arab state.
The decision sparked angry protests in Bahrain and drew sharp condemnation from regional Shia power Iran and statements of concern from the United States and Britain.
In May, five people were killed when security forces raided Qassim's home village to disperse followers.
The Sunni-ruled kingdom – where the US Fifth Fleet is based – has pursued a crackdown on members of the Shia community since, with Saudi help, it quashed 2011 "Arab Spring" protests calling for more rights and representation.
Authorities have closed opposition political groupings, revoked dissidents' passports and arrested suspected militants accused of being backed by its arch-foe, Shia Iran.