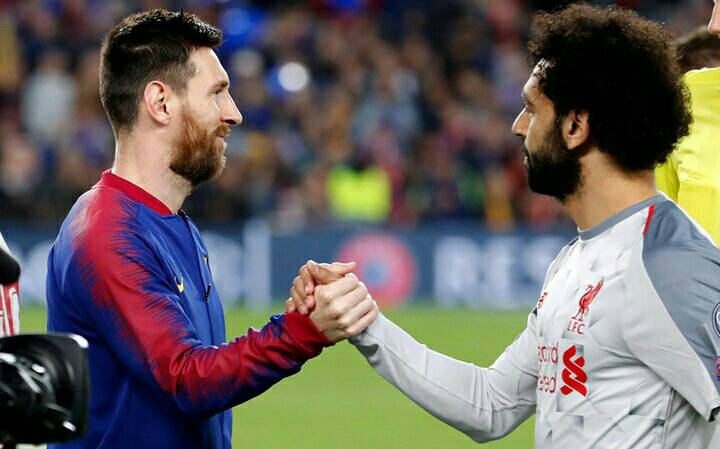 Barcelona fans posted on Thursday a picture of Liverpool Striker Mohammed Salah and Argentinean playmaker Lionel Messi shaking hands. The Twitter posts were captioned: "See you again next week!" with blue and red hearts as well as Argentinean and Egyptian flags.
Messi scored twice in the first match against Liverpool 3-0 in their Champions League semi-final on Wednesday. Messi is currently the top scorer in the five major leagues with 34 goals.
In 2006, Messi failed to score against Liverpool in a match during the sixteenth round of the Champions League, also failing to lead his team to the quarter-finals at the time.
Liverpool fans have pinned their hopes on Mo Salah for this match in light of the glamor he has experienced during recent matches, the last of which was Huddersfield's, where he scored two goals and contributed to a third, becoming the Premier League's top scorer with 21 goals.
Salah has contributed to 100 goals in total for Liverpool, out of which he scored 69. He played one match with Italy's Roma against Barcelona in the 2015/2016 Champions League. He failed to score any goals during the match, which ended 1-1.