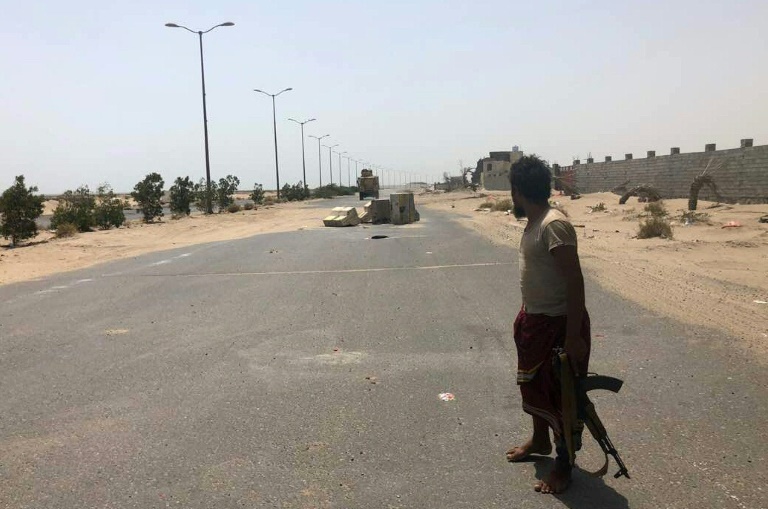 Intense fighting erupted Tuesday around the airport in rebel-held Hodeida in western Yemen as Saudi-backed government forces mounted a new offensive to capture the area, military sources said.
Pro-government commanders told AFP that "major reinforcements" had arrived near the airport on the seventh day of an assault on the Red Sea port city, a major aid gateway.
The ground offensive was accompanied by intense air raids by warplanes of the Saudi-led coalition which pounded Huthi rebel positions at the airport, located south of Hodeida, the commanders said.
There were no immediate reports of casualties.
The Iran-allied Huthis took control of Hodeida, the entry point for 70 percent of the impoverished country's imports, along with the capital Sanaa in 2014, prompting the Saudi-led alliance to intervene the following year.
Coalition-backed pro-government forces on Wednesday began the largest attack against the Huthi rebels in the past three years in the aim of retaking Hodeida.
Since 2015, the war for control of the Arab world's poorest country has killed around 10,000 people and triggered what the UN says is the world's largest single humanitarian crisis.
Around 22 million people are now in need of aid in Yemen, with 8.4 million on the brink of starvation, according to the UN.