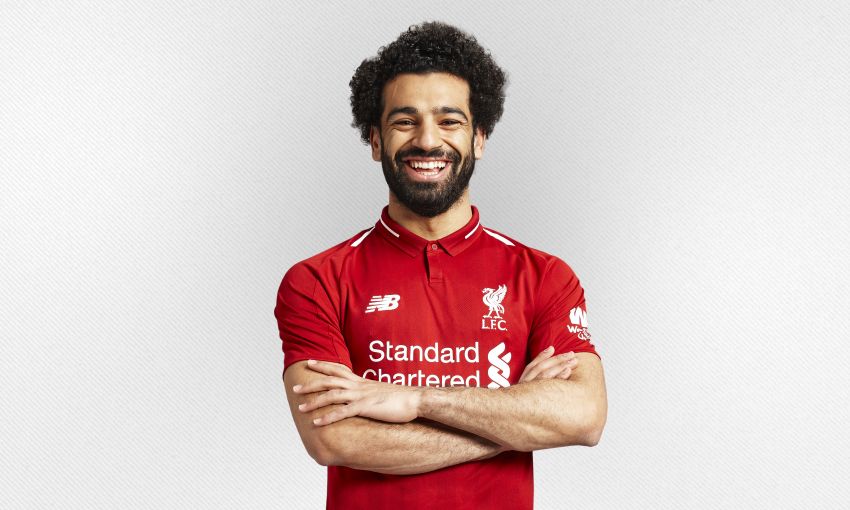 The BBC has chosen Egypt international and Liverpool striker Mohamed Salah as the forward for the Team of The Week in the Premier League.
Salah scored a goal and made another point for Liverpool's 2-0 win over Wolverhampton in Friday's match at the Molineux Stadium. Salah struck 14 times so far this term to lead the Reds' scoring charts, netting most recently with a deft finish at Wolverhampton Wanderers on Friday night.
Liverpool topped the 2018/19 Premier League table with 48 points.
The Team of The Week includes three Liverpool players; Salah, Virgil van Dijk and James Milner. The Team of The Week also includes 3 forwards; Pierre-Emerick Aubameyang (Arsenal), Salah, and Son Heung-min (Tottenham).
This was a blistering performance by Salah against Wolverhampton, especially in the first half. Salah's movement off the ball was much like watching Lionel Messi at play. There was a moment when the Liverpool forward was even defending in his team's back four, according to the BBC.
The report said that since the start of last season, Salah has found the net against 20 of the 22 teams he has faced in the Premier League, failing only against Manchester United and Swansea City.
Jürgen Klopp believes Salah's all-round game has evolved as he's adapted to playing in a slightly different position for Liverpool this season, the Liverpool website reported on Monday.
"It's good," Klopp told reporters, when asked about the Egyptian's development. "He had to adapt a bit to the slightly different positions; it's not that much different, but it is different from time to time.
"He is a world-class player, but we all knew we had to wait for the moment when everything is fine – that is already a few weeks ago and so it's all good," he said.