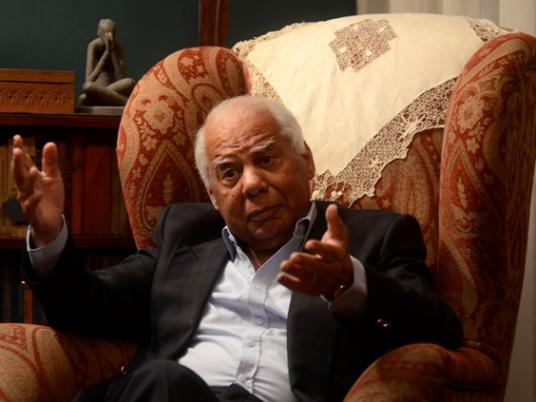 Interim President Adly Mansour on Tuesday appointed economist Hazem Beblawi prime minister and tasked him with forming a new government.
Mansour also appointed National Salvation Front General Coordinator Mohamed ElBaradei vice president.
State-run MENA news agency quoted presidential spokesperson, Ahmed al-Moslimani, as saying that Beblawi had already begun consulting with advisers in selecting new ministers.
Beblawi was finance minister from July 2011 to December 2011 in the government headed by Essam Sharaf a few months after the overthrow of Hosni Mubarak.
Meanwhile, Al-Masry Al-Youm says that the presidency is not going to amend the Constitutional Declaration it issued on Monday evening.
The declaration, composed of 33 articles, grants the president, with the approval of the cabinet, the power to declare a state of emergency for a period not exceeding three months, which can be renewed upon the approval of the people in a referendum.
The declaration states that a referendum on the new constitution will be held in four months, to be followed by parliamentary elections two weeks later and presidential elections six months from now.
Edited translation from Al-Masry Al-Youm