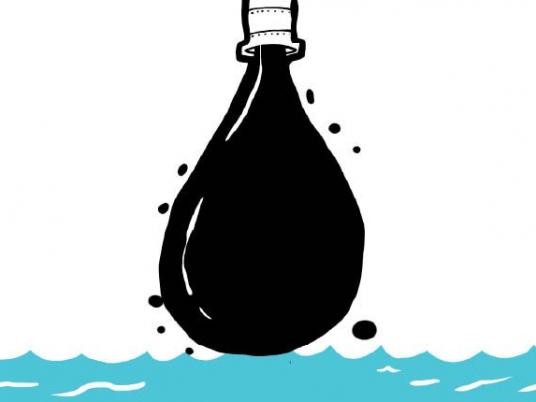 With petroleum investment and the manufacturing sector sagging and the stock market in free fall, many Americans are wondering when they will begin to see the benefits of cheap oil.
Crude oil prices have tumbled by 70 percent since mid-2014, dropping this year below US$30 a barrel, a price unimaginable as recently as 18 months ago, when they were at $110 a barrel.
The technological breakthroughs of hydraulic fracturing — or fracking — have revolutionized the market for black gold, making the United States the world's leading petroleum exporter.
So why do things feel so bleak to many Americans? It may be just a question of timing, some economists say.
"On a net basis, the decline of oil prices is or will be positive for the US economy," said Angel Ubide, a senior fellow at the Peterson Institute for International Economics.
Because the negative impact is "faster and more concentrated in time," people are already feeling it, Ubide told AFP.
"If we look at it in two or three years' time, we'll be able to conclude that the decline in oil prices on net was positive. But we need some time for that."
Steve Murphy of Capital Economics sounded a note of caution, however, saying much will depend on how long oil prices remain low.
"The magnitude and duration of the slump in oil prices has far exceeded what we originally expected, and the longer it persists, the harder it is to argue that decline will ever be a net positive for the US economy," he said.
"Lower prices should have boosted real economic growth in the US. Instead, the hit to domestic investment has been unrelenting, while households still haven't spent any of their savings."
US financial authorities, starting with Fed chair Janet Yellen, insist that lower gasoline prices should free consumers' purchasing power. Premium gas at the pump is now below $2 a gallon on average (0.48 euros a liter), a seven-year low.
And yet few signs of impact on consumer spending seem to have materialized, even if the American consumer remains the locomotive of today's modest levels of US growth.
Retail sales rose only 2.1 percent in 2015, according to official figures published Friday, down from a yearly average of 5.1 percent from 2010 to 2014.
Murphy said Americans have saved $115 billion thanks to cheap gas over the past 18 months, but rather than spending it, "Personal saving has increased by US$120 billion, suggesting that households have saved every last dime from lower pump prices."
Ubide noted, however, that "once the level of savings is higher, at some point the consumer can use those savings to spend."
There are, in any case, more winners than losers in the United States, according to Reza Varjavand, an economics professor at Saint Xavier University in Chicago.
"Transportation, airlines, consumers — they all win. The losers are mostly overseas."
Varjavand noted that stock markets have suffered and "older people who have money in retirement accounts and pensions, they lose.
"But consumers generally win," he told AFP.
'Temporary,' you said?
As for industry, the petroleum and manufacturing sectors are suffering.
The extractive industries — mining, coal and oil — lost nearly 130,000 jobs last year, according to the Labor Department. The number of active wells operating in the United States fell by 68 percent during the year.
The finances of several US producer states are suffering to varying degrees.
"Alaska, North Dakota, Louisiana, Oklahoma, Texas, West Virginia and Wyoming are all states that will experience some amount of economic or fiscal fallout as a result of sustained low oil prices," said a statement from the rating service Standard & Poor's.
Low energy prices will continue to affect the inflation rate, though Yellen has said for months that this will be a "transitory effect." The US central bank wants to see a steadying of inflation around 2 percent.
"Transitory can be a long time," Ubide said ironically, adding that the impact on inflation of cheaper and cheaper oil is bound, mathematically, to lessen.
"At some point, the effect of the decline in price is going to disappear from inflation," he said.
"The lower the oil price goes, the less impact it has on inflation on an incremental basis."
Some experts, including at Morgan Stanley, don't rule out the possibility of a $20 barrel amid the continued strengthening of the greenback.
Will the savings that American households enjoy because of cheaper oil lead to an easing of wage demands?
Standard & Poor's seemed to nod in that direction when it noted that "low oil and gas prices provide an offset to still sluggish wage growth."