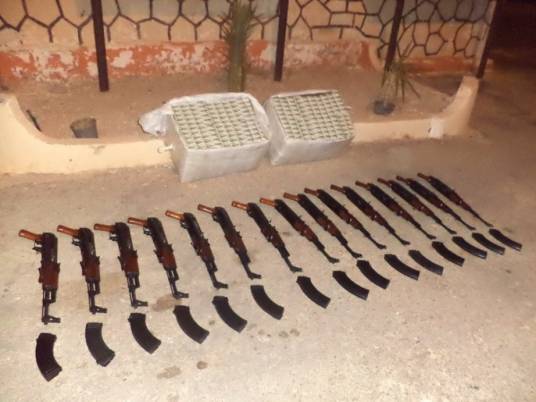 Border guards managed on Sunday to thwart the smuggling of 15 automatic guns, 17 magazines, and 70,000 Tramadol tablets north of the Sallum land crossing near the Libyan border, Egypt's Army spokesperson said.
Legal procedures will be taken against the smugglers, he said on his official facebook page.
Since the 25 January revolution, Egyptian security personnel have been struggling to control a rising tide of weapons smuggling and weapons trade within the country and on the border.