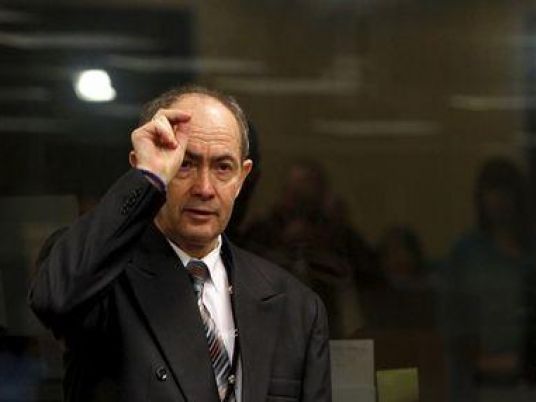 Bosnian Serb General Zdravko Tolimir, serving a life sentence for genocide including the massacre at Srebrenica during the early 1990s war in Bosnia, died in The Hague on Monday evening, a court spokesman said.
The former head of military intelligence in the Bosnian Serb army, was convicted of crimes including the slaughter of 8,000 Muslim men and boys at Srebrenica in 1995, in what remains Europe's worst massacre since World War II.
"He was taken ill at the court's detention center at around 9pm last night," said spokesman Nenad Golcevski. "He received medical attention but he passed away."
Tolimir, 67, was instrumental to the campaign of pillage and murder by which some Bosnian Serb leaders sought to carve an ethnically pure Serbian state out of parts of multi-ethnic Bosnia.
He reported directly to Ratko Mladic, commander of the Bosnian Serb forces, who is still on trial at the International Criminal Tribunal for the former Yugoslavia (ICTY).
The cause of his death was not disclosed, but last February he told the court he had had four stents placed in his heart. He was noticeably frail at his last public appearance in April when his conviction was upheld on appeal.
"This is a grave loss not only for the family and friends but also for all Serb people," Milorad Dodik, president of Bosnia's autonomous Serb Republic said in a statement.
Tolimir had been awaiting transfer to a prison in one of the court's sponsoring countries when he died.
The ICTY was set up to try people for war crimes and crimes against humanity committed during the break-up of multi-ethnic Yugoslavia into seven successor states in a series of wars that cost more than 130,000 lives and lasted through most of the 1990s.
Former Yugoslav President Slobodan Milosevic also died in the court's custody in 2006, while he awaited a verdict at the end of his four-year trial.