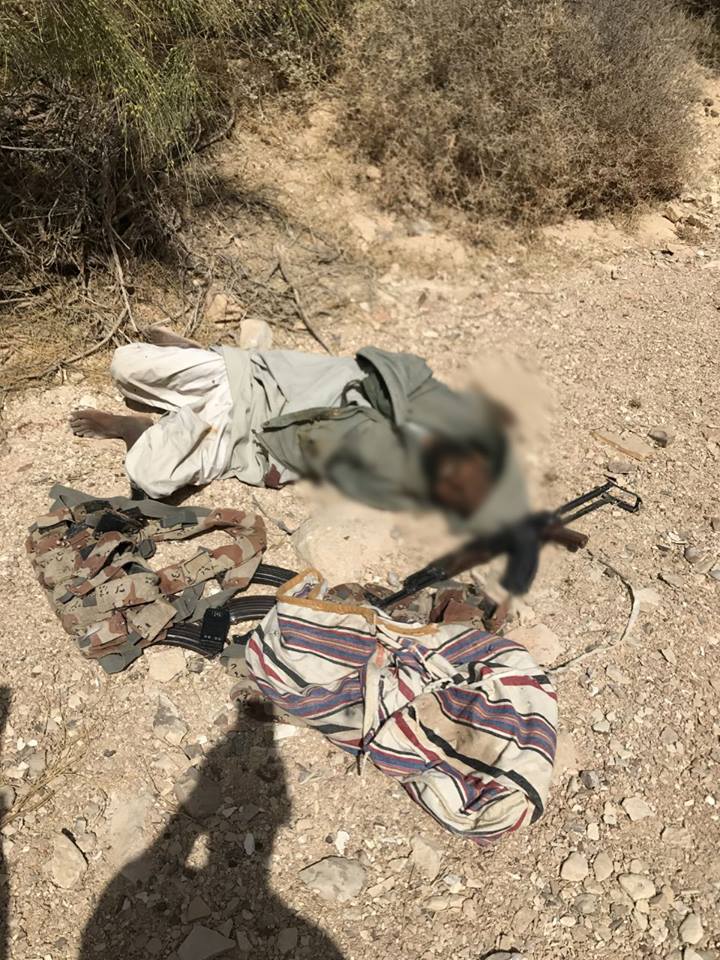 Military forces from Egypt's Third Field Army killed the 'Emir' (leader) of Sinai Province, the Islamic State-affiliated (IS) group based in North Sinai, during a sweeping operation conducted in central Sinai on Wednesday morning.
According to a statement released by the Egyptian army's official spokesperson Tamer al-Refaei, Third Field Army forces carried out a sweeping operation in a number of rugged mountainous areas in central Sinai where they faced Sinai Province leader Naser Abu Zakoul in an exchange of fire and killed him.
"Zakoul opened fire against the assigned forces," read the statement, but the operation "led to his death."
The Third Field Army's operation was part of the wider Egyptian Armed Forces' comprehensive 'Sinai 2018' operation, continued the statement.
Local media reports said that Abu Zakoul was the head of Sinai Province. He began his life as a shepherd in Sinai before he was recruited by militants and gradually became a prominent militant.
Abu Zakoul participated in the 2006 Dahab bombings as well as the devastating Sharm el-Sheikh attack in 2005, which killed 88 people from different nationalities and until 2017 was the most deadly terrorist attack in Egyptian history. His participation involved hiding the leader of the Tawhid and Jihad group and mastermind of the Dahab bombings, Nasr Khamis al-Mallahi.
The Sinai 2018 military operation began on February 9, seeking to eliminate terrorism in the troubled Sinai, which has been rocked by a low-intensive war between extremist Islamist militants and the state since 2013.
After one month of the operation, Refaei said in a press conference on that 105 militants had been killed.
Since 2014, North Sinai has witnessed a growing number of terrorist attacks carried out by the Sinai Province, including various attacks against security forces.
North Sinai-based state security has carried out large-scale security sweeps and military operations in response.