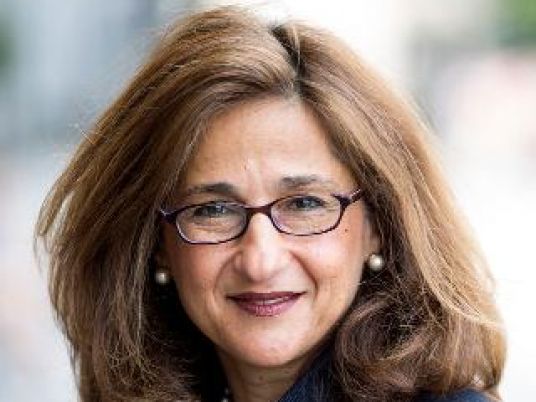 British-Egyptian Nemat Shafik, the first-ever deputy governor of the Bank of England, ranked first on the list of the most powerful women with Arab origins in 2016, according to Forbes Middle East ranking.
Moreover, Shafik ranked 59 out of the most powerful women across the globe, according to Forbes list of powerful women which was topped by Angela Merkel, the German chancellor, followed by US presidential candidate Hillary Clinton. In 2015, Shafik was selected as the 66th most powerful woman on the same list.
Shafik, who is known as "Minouche", took charge of her current position at the Bank of England in August 2014, joining the second oldest central bank in the world. "[She is] called the sheriff of the markets and the most powerful woman in London," Forbes said.
According to Forbes, she was appointed to oversee markets and banking. She worked in reshaping risk management practices, stabilizing the UK's dropping inflation levels, and overseeing the bank's international surveillance.
The 55-year-old was born in Alexandria, Egypt. She traveled to the United States for her undergraduate studies, later earning a master's and doctorate in economics from the London School of Economics and Oxford University, respectively.
At the age of 36, she became the World Bank's youngest ever vice-president. Between 2011 and 2014, she was the deputy managing director of the International Monetary Fund, where she was in charge of the IMF's work in Europe and the Middle East.
According to British publication The Independent, IMF's managing director Christine Lagarde described Shafiq as "candid, loyal and a superb leader."
The Forbes Middle East list ranked British-Lebanese lawyer Amal Clooney (née Alamuddin) as the second most influential woman of Arab origin. The 38-year-old is a barrister at Doughty Street Chambers and is specialized in international law and human rights. She came under the spotlight in light of her relationship, and marriage, with American actor George Clooney.
Nayla Hayek, chairwoman of Swatch group and CEO for Harry Winston came in third place on the Forbes list. While the French-Moroccan Mary Burgundy and Najat Belkacem came in the fourth and fifth spots respectively. Burgundy served as Minister of Labor and Belkacem was the Education Minister.