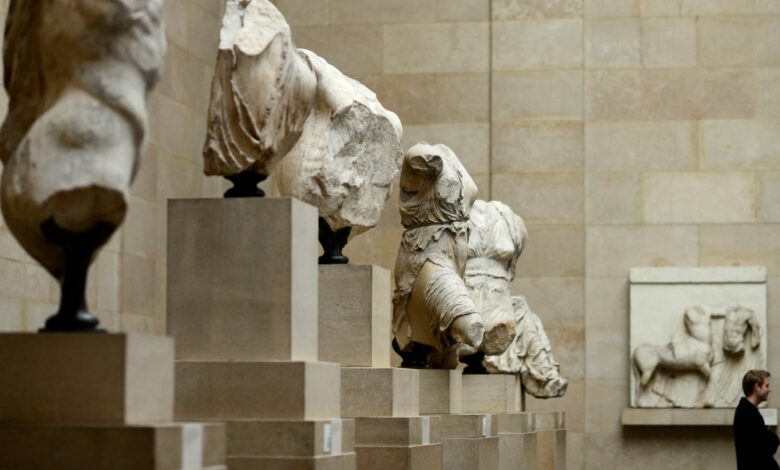 The chairman of the British Museum, George Osborne, announced that 2,000 artifacts have been stolen from the museum, including gold jewelry and precious stones.
A shocking crime
Osborne explained that an investigation is now underway to find out what was stolen, and clarified that they believe that the number of stolen pieces is approximately 2,000 as a preliminary number
He added, "We have already begun recovering some of the stolen items," without giving any details about what was recovered or how.
Osborne said he did not believe there had been any deliberate cover-up after the museum previously dismissed a warning in 2021 that thefts had occurred, but added there could have been some "potential groupthink" at the top of the institution who did not believe an insider was stealing.
He noted that the thefts "certainly damaged" the reputation of the museum, which presents itself as the trusted custodian of priceless artifacts from cultures around the world.
"For this reason I apologize on behalf of the museum."
Stolen treasures
The British Museum is one of London's most famous attractions, with treasures such as the Rosetta Stone, an ancient Egyptian artifact inscribed with hieroglyphs and other scripts.
Museum officials said last week that an employee was fired after discovering that items dating from the 15th century BC to the 19th century AD had disappeared from storage.
Museum director Hartwig Fischer said on Friday that he would step down after admitting failures in his investigation into the theft of artifacts from the museum's collection.
Osborne told the BBC that the museum's collection had not been properly cataloged or registered, a situation that is not unique among large institutions that have collected artifacts over hundreds of years.