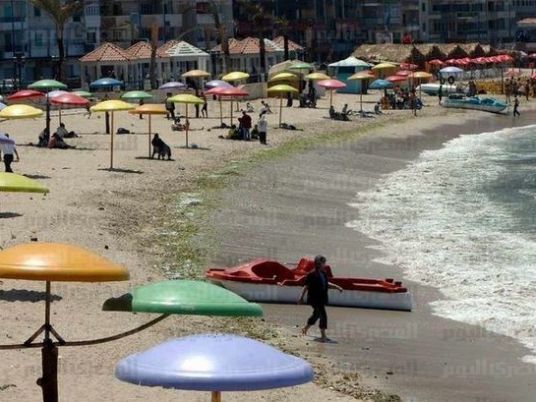 A judge from a Cairo court drowned while swimming at the beach on the north coast on Wednesday.
Counselor Hossam al-Din al-Sayed Abd al-Wahab, head of the Cairo Court of Appeal, drowned at the Cairo University Resort, close to the popular Marina resort on the Mediterranean coast.
The Marina Police Station received a report saying that Abd al-Wahab's body was pulled from the sea and taken to Al-Hamam Al-Markazy Hospital, where he was pronounced dead.
Counselor Ahmed Abd al-Wahab, the brother of the deceased and head of the Suez Preliminary Court, said that his brother was not a very good swimmer. He said that the incident seems to be a tragic accident, apparently free of foul play.
Abd al-Wahab's body is being held at the mortuary of Hamam al-Markazy Hospital until the prosecution orders its release.
Initial forensic reports reveal that the cause of death was asphyxiation due to drowning, apparently ruling out foul play. However, investigators are still looking into the incident.