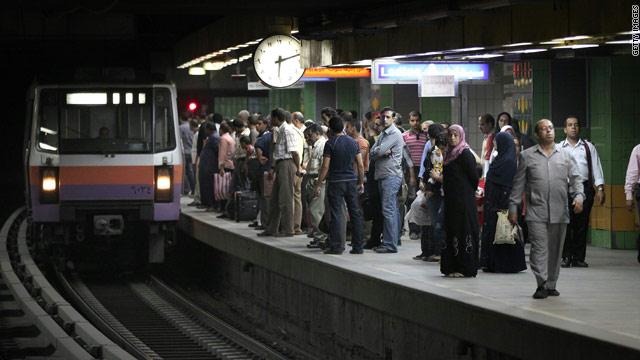 Cairo Metro Authority issued warnings on Monday for commuters to take precautionary measures against COVID-19, as Egypt enters a fourth wave.
The company warned its passengers that those who fail to wear a face mask while accessing the metro will be subject to an immediate fine of LE50.
The total number of passengers on the metro's three lines each day ranges from 2.6 to three million.
Daily figures indicate that COVID-19 cases are beginning to steadily rise, and officials have warned that a fourth wave of the virus is likely to grip the country again.
The Advisor to the Health and Population Minister for Research and Health Development Noha Asem said on Monday that the increased infections are a result of low adherence to precautionary measures.
On Monday, Egypt reported 263 new coronavirus cases, six deaths, and 331 recoveries.
A total of 288,162 cases have been disclosed in Egypt, alongside 16,727 deaths and 238,580 recoveries.
As of August 30, World Health Organization data states that 8.7 million doses of the vaccine have been administered in Egypt, which has a population of 104 million.