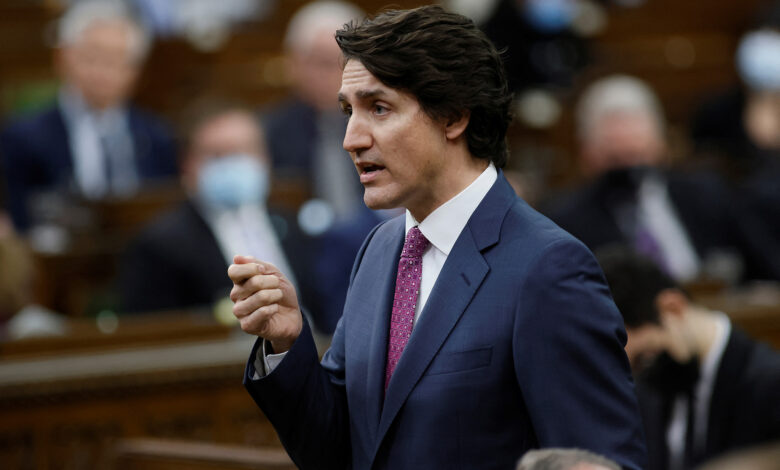 The Canadian House of Commons voted unanimously on Wednesday to recognize "acts of genocide" being committed by Russia in Ukraine.
"By unanimous consent, it was resolved that, given that there is clear and ample evidence of systematic and massive war crimes and crimes against humanity being committed against the people of Ukraine by the armed forces of the Russian Federation, directed by President Vladimir Putin and others within the Russian parliament…the House recognizes that the Russian Federation is committing acts of genocide against the Ukrainian people," the HOC statement said.
The motion described mass atrocities, willful killings of Ukrainian civilians, the forcible transfer of Ukrainian citizens to Russian territory, and "widespread instances of physical harm, mental harm and rape."
Some context: In mid-April, US President Joe Biden said Putin's actions in Ukraine amounted to genocide, after accusing the Kremlin of "trying to wipe out even the idea of being Ukrainian," comments which Canadian Prime Minister Justin Trudeau supported at the time.
Evidence of mass graves in the towns of Bucha and Borodianka on the outskirts of Kyiv has continued to emerge since early April, following the withdrawal of Russian forces from the Kyiv region.
During a visit to investigate the civilian deaths, Chief Prosecutor of the International Criminal Court Karim Khan said there were "reasonable grounds to believe that crimes within the jurisdiction of the ICC" were being committed in Bucha and Borodianka.
On Monday, the International Criminal Court joined an EU investigation into possible war crimes, marking the court's first joint investigation in its 20-year history.
The Kremlin has denied any involvement in the mass killings of civilians while reiterating baseless claims that images of bodies on the streets of Bucha are "fake."