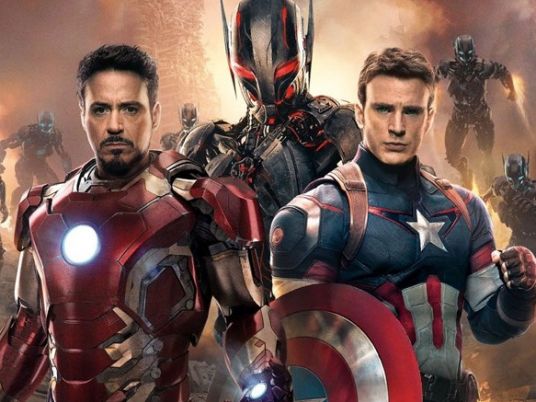 "Captain America: Civil War" is the latest Marvel film pitting its heroes against one another, starring Chris Evans leading Team Captain America and Robert Downey Jr. at the head of Team Iron Man.
The film, which opens May 6, also stars Scarlett Johansson, Sebastian Stan, Anthony Mackie, Don Cheadle, Jeremy Renner, Chadwick Boseman, Paul Bettany, Elizabeth Olsen, Paul Rudd, Emily VanCamp, Marisa Tomei, Tom Holland and Martin Freeman. Directors Anthony and Joe Russo will also be at the helm of the next two "Avengers" movies — Infinity War 1 and 2, which are slated to come out in 2018 and 2019.
As of Thursday, Civil War had a score of 76 on Metacritic and 92 percent on Rotten Tomatoes, with critics impressed by the Marvel film's clash of the heroes as well as the new faces, Tom Holland's Spider-Man and Chadwick Boseman's Black Panther. For comparison, "Captain America: The First Avenger" got 66 on Metacritic and The Winter Soldier got a score of 70. "First Avenger" also scored 80 percent on Rotten Tomatoes, with "Winter Soldier" ranking in at 89 percent.
Most critics have released rave reviews, with only some on the fence who are saying the latest Marvel film gets to be too much for viewers as it adds characters to the seemingly never-ending Marvel Universe.
What the critics are saying
The Hollywood Reporter's Sheri Linden writes, "Posing serious questions about violence and vigilantism while reveling in both, Captain America: Civil War is overlong but surprisingly light on its feet. It builds upon the plotlines of previous Avengers outings, bringing together known marquee quantities and introducing the Black Panther and a new Spidey in winning fashion.
"Within genre requirements, they achieve an overall balance between super-kinetic — or numbing, depending on your point of view — action sequences and character detail, although more of the latter would have been welcome. And while the chance to see old-school Steve Rogers and modern guy Tony Stark, aka Captain America and Iron Man, go mano a mano is inherently thrilling only to diehard fans, even nonbelievers who make it to that climactic moment will feel that something is at stake when the two face off."
USA Today's Brian Truitt calls "Civil War" "the most epic Avengers movie so far, even though it's not an Avengers movie." He adds: "The movie also features the impressive introductions of Black Panther, a Wakandan prince bearing claws and a grudge, and a new Spider-Man. Previous movies have had issues balancing the youthful banter and scientific confidence of the comic-book wallcrawler, but Holland nails the role in every aspect."
The New York Times' A.O. Scott says that the film shines more in dialogue than in action, which fans might not expect. "The early chases and fights are hectic, stroboscopic messes, evidence less of the innovative power of digital effects than of the creative fatigue they can induce.
"This very crowded, reasonably enjoyable installment in the Avengers cycle … reveals, even more than its predecessors, an essential truth about the Marvel Cinematic Universe. It's not so much a grand science-fiction saga, or even a series of action-adventure movies, as a very expensive, perpetually renewed workplace sitcom."
Light on its feet
Time's Stephanie Zacharek called "Civil War" "that rare superhero movie that doesn't grind you down with nonstop action or, worse yet, the usual tiresome cavalcade of smart-ass wisecracks." The review also applauds the "superb new addition, Chadwick Boseman's Black Panther, an African prince turned enigmatic crimefighter. As both man and cat, he's patrician and polished, a touch of class padding quietly onto the scene. Like him, "Civil War," at its best, is blessedly light on its superhero-booted feet."
The Los Angeles Times warns that the film is polarizing for die-hard fans and newer comic book filmgoers, saying "it turns out to be a longer slog than you may anticipate unless you are a Marvel true believer who lives and breathes these characters' every quirk and qualm." Kenneth Turan adds that the Marvel Universe expands and adds new characters in each new film, "making it difficult for random first-time viewers, if such people still exist, to come in off the street and fully enjoy them."
Forbes' Scott Mendelson raves that "there is lots to love and much to appreciate in its thoughtful and deeply personal narrative." He adds, "there is so much that works, and so much that goes against the grain in terms of what we expect from the MCU and from superhero movies in general."