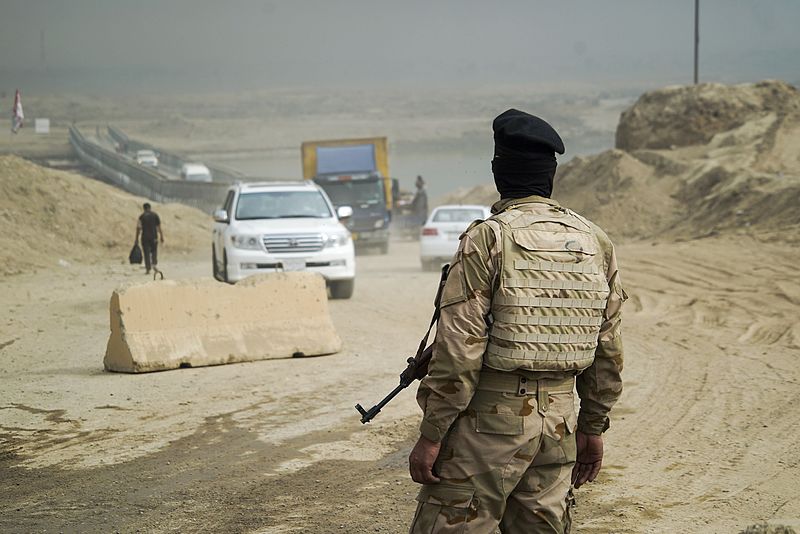 MOSUL, Iraq (Reuters) – At least six people were killed, including two soldiers, and 30 wounded in a car bomb blast in the northern Iraqi town of Qayyara on Tuesday, police and medical sources said.
A vehicle packed with explosives was parked near a restaurant and a crowded market area in Qayyara, south of the city of Mosul, police said. Health officials and police had earlier put the death toll at four but said it could rise as some of the wounded were in a critical in condition.
No group immediately claimed responsibility, but Islamic State militants often carry out such attacks.
Iraq's top military commander in Mosul Major-General Najim al-Jabouri accused Islamic State of carrying out the Qayyara attack.
"We are positive the car bomb attack was carried out by Daesh terrorists and we will bring them to justice," Jabouri said, using a derogatory name for Islamic State.
Iraq declared victory over Islamic State in December, dislodging the group from all territories it held after its self-proclaimed caliphate, which extended into Syria, collapsed earlier in 2017.
The group's fighters have since waged a campaign of kidnapping, killing and bomb attacks targeting civilians and security forces.
An interior ministry spokesman said the blast was a result of a "terrorist attack by a car bomb".
Reporting by Salih Elias; Writing by Ahmed Rasheed; Editing by Raissa Kasolowsky.