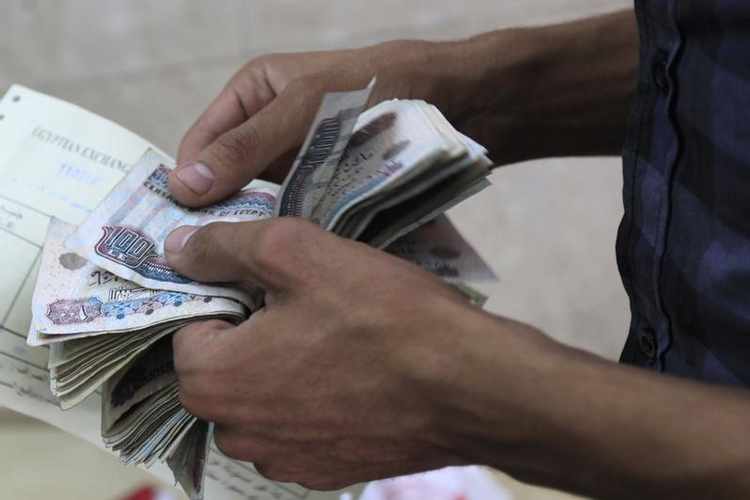 The Central Bank of Egypt (CBE) on Sunday set maximum limits for cash deposits and withdrawals as part of precautionary measures to counter the novel coronavirus (COVID-19).
In a Sunday statement the bank said the daily limit for deposits and cash withdrawals in bank branches is LE10,000 for individuals and LE 50,000 for companies.
But companies withdrawing necessary funds to pay dues for their employees are excluded from this decision.
The bank also set the daily limit for ATM deposits and cash withdrawals at LE5,000.
CBE called to reduce dealing in banknotes, relying more on bank transfers and electronic payment methods such as bank cards and mobile phone wallets.
All banks canceled their fees associated with the transfer and use of electronic payment methods and tools to ease things for citizens, the CBE said.
The CBE has implemented various measures during the past days in order to ensure the security and stability of Egypt's banking sector amid the coronavirus pandemic.
In instructions to banks operating in the local market, CBE ordered the cancelling of fees and commissions applied to sales and withdrawals from ATMs and electronic wallets for a period of six months.
Earlier in March the CBE launched a new initiative to encourage citizens to expand using electronic payment means as part of efforts to curb the coronavirus outbreak.
The CBE ordered also local banks not to impose additional fines applied to late payments on non-performing loans, directing the banks to also delay credit dues for institutions and individual clients, including loans for consumer purposes and real estate loans for a period of six months.