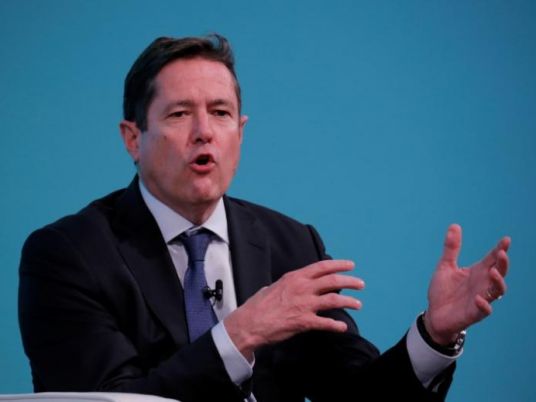 LafargeHolcim (LHN.S) Chief Executive Eric Olsen will leave the company in July after the world's largest cement maker admitted on Monday it had paid armed groups to keep a factory operating in war-ravaged Syria.
An independent internal inquiry found protection payments made to intermediaries to keep open the Jalabiya plant in northern Syria were not in line with its policies.
"Significant errors of judgment were made that contravened the applicable code of conduct," the company said, while adding that Olsen was not responsible for any wrongdoing identified in the review.
Olsen, who has headed the company since it was created by a merger two years ago, said he was resigning with effect from July 15. "While I was absolutely not involved in, nor even aware of, any wrongdoing, I believe my departure will contribute to bringing back serenity to a company that has been exposed for months on this case," Olsen, who has dual French and American nationality, said in a statement.
French prosecutors are also investigating the group's activities in Syria. Two human rights group have filed a legal complaint in Paris against Lafarge, saying some of its work in Syria may have made it complicit in financing Islamic State and in war crimes.
Olsen's resignation highlights the dilemmas companies face when working in conflict zones.
The report noted the chaos in Syria between 2013 and the evacuation of the plant in September 2014. It added that local managers believed they were acting in the best interests of the company and its staff by trying to keep the plant open.
"Very simply, chaos reigned and it was the task of local management to ensure that the intermediaries did whatever was necessary to secure its supply chain and the free movement of its employees," the report said.
The plant cost $680 million to build and had started production only in May 2010.
Manangement Changes
Formed by a $44 billion merger, LafargeHolcim said it would tighten its corporate governance to focus more on country-specific risks and sanctions policies.
LafargeHolcim shares dipped after news of Olsen's departure was confirmed, one of the few losers in a Paris market buoyed by the outcome of the first round of the presidential election. In Switzerland, the dual-listed stock recovered ground lost in early moves to trade flat by 10.30 GMT.
Once Olsen goes, Chairman Beat Hess will take over as interim CEO. Hess is Swiss and had served as a director of Holcim since 2010.
Last month LafargeHolcim said Bruno Lafont, the former Lafarge CEO, would also step down as co-chairman.
Olsen himself was a former head of human resources at Lafarge before being named executive vice-president operations in September 2013. He was paid nearly 9 million Swiss francs (around $9 million) last year.
Jacob Waerness, a risk manager for Lafarge in Syria from 2011 to 2013, said the plant should have closed down in the summer of 2013 when the company became aware of radical Islamist groups in the region.
"Quite early, in 2011 we discussed if an armed group occupies the area around the cement plant, we have to leave," Waerness said earlier this month at an event in Zurich to promote a book he wrote about his experiences. The Norwegian security consultant no longer works for the company.
However, he said that a Kurdish militia and the Syrian government had both wanted the plant to remain open, prompting local officials to try to keep it going.
"We were not breaching any sanctions. We were a Syrian company — we had a responsibility to operate," he said.
Report by By John Revill and Oliver Hirt (Zurich); Additional reporting by Terje Solsvik in Oslo; Editing by Keith Weir; Reuters